Watch This Class Free
Register now and watch this entire class for FREE.
Using Cannabis To Break Addictive Behaviors & Treat Substance Dependence
Amanda Reiman and Jana Drakka
If you're struggling with addiction, cannabis + mindfulness can be a much more effective treatment for harm reduction and addiction recovery.
Right, you've been told that cannabis is a gateway drug and that it couldn't possibly be beneficial to someone dealing with addiction. But take this into consideration. People struggling with addiction have trouble eating and sleeping, they get depressed, they have vivid nightmares, their body goes through withdrawals, and much more.
The right strains of cannabis will help to increase appetite, allow people sleep through the night peacefully, elevate their mood, decrease seizures, and much more. And when these withdrawal symptoms settle down, it becomes much easier for people to transition away from their addictive substances.
In this groundbreaking new course, Amanda Reiman and Jana Drakka will share the research, the strategies, and the practices you need to successfully use cannabis as an effective harm reduction and addiction recovery treatment. Consider using this all-natural plant that grows in the ground as a better treatment for your recovery path.
You'll benefit by understanding:
The misconceptions of cannabis as a gateway drug and what the science actually says
The multiple ways for HOW to use cannabis as a treatment for drug dependence
Safety: how to make sure you are being totally safe with this approach
Different studies that have been done on this topic and the very interesting results
Mindfulness practices you can do WITH cannabis to facilitate behavior change more effortlessly
This course is for you if…
You're interested in learning about cannabis for harm reduction
You're personally looking to recover from an addiction of any kind
You have family or friends who are dealing with addiction
You work in the field of addiction and you'd like to understand how cannabis can help
Your Course Includes:
3 classes of training on exactly how to implement safe, effective harm reduction and recovery with cannabis
Learn even more from Amanda's direct answers to questions from course participants with instant access to a recorded Q&A call
5 guided meditations to facilitate mindfulness strategies
Full class slides to download or print
Become an INSIDER to gain 24/7 access; You can cancel your membership at any time!
Instructors
Amanda Reiman is Manager of Marijuana Law and Policy at the Drug Policy Alliance, where she works to develop DPA's marijuana reform work as it relates to litigation, legislative and initiative drafting, campaign strategy, policy advocacy, media relations, fundraising, and public education in the local, state, federal, and international jurisdictions in which DPA is active. Reiman has conducted numerous studies on the use of marijuana as a treatment for addiction. Reiman regularly presents her research at the conferences of the American Public Health Association, American Psychiatric Association, International Cannabinoid Research Society and the Harm Reduction Coalition.

Reiman served as the first chairwoman of the Medical Cannabis Commission for the City of Berkeley, and currently serves on the Cannabis Regulatory Commission for the city of Oakland.
Jana Drakka is a Zen Priest and Dharma Ancestor in the lineage of Shunryu Suzuki Roshi. Jana was born in Scotland and moved to America in 1989 where she soon discovered how easy it is to become homeless in San Francisco. After ordination in 2001, she began a very successful "street ministry" bringing peace of mind to those living in poverty and on the streets.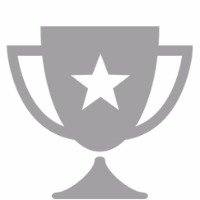 Top-Notch Quality
From the high-quality content to the easy-to-use online membership area, you'll notice the care we've put into every aspect of a Green Flower course.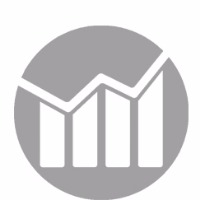 Great Results
We only work with the world's top experts to ensure that you get the very best guidance, which translates into the very best results.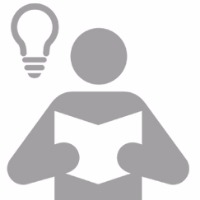 Easy to Learn
We work extra hard to make sure our experts break down everything into easy-to-digest, step-by-step bites that everyone can learn and apply.
Videos
| Cannabis for Substance Dependence & Addiction | | Runtime |
| --- | --- | --- |
| Part 1: Rethinking the gateway theory and cannabis as a benefit | | 7:28 |
| Part 2: HOW cannabis can be used as treatment for drug dependence | | 22:57 |
| Part 3: How to effectively use cannabis to facilitate behavior change (via meditation) | | 12:08 |
| Introduction | | Runtime |
| --- | --- | --- |
| Using Cannabis to Break Addictive Behaviors and Treat Substance Dependence | | 6:41 |
Audios
| Powerful series of meditations specifically for this course from Jana Drakka | | |
| --- | --- | --- |
| Focus – Voice Meditation | | |
| Feelings – Pain Meditation | | |
| Freedom – Loving Kindness Meditation | | |
| Form – Breath Meditation | | |
| Everything Is Meditation | | |
Bonus Videos
| Cannabis Health Summit Presents: Amanda Reiman | | Runtime |
| --- | --- | --- |
| Cannabis as a Better Treatment for Addiction | | 22:35 |
Bonus Audios
| Title | | |
| --- | --- | --- |
| Bonus Q & A Call Recording with Amanda | | |
Bonus PDFs
Substance Dependence & Addiction Course Slides
Valuable Q&A session recording included, where Amanda answers questions around how Cannabis can be an effective treatment for harm reduction and addiction recovery with course participants.
Reviews
GAGE@GreenFlower
almost 2 years ago
Very powerful class.
FAQ
Q: When does the class start?
The moment you join INSIDER! Everything is instantly available to you inside your membership area.
Q: What if I have questions?
Inside the course, you can email questions and we'll get them answered for you. We've got your back. And be sure to listen to the bonus Q & A recording.
Q: How do I access the content and for how long do I have access?
Log in with your username and password that you created. You can access the content for as long as you are a member.