Watch This Class Free
Register now and watch this entire class for FREE.
The Spirit of Cannabis Healing
Chris Kilham
It's no secret that ancient civilizations utilized cannabis in their daily lives. In fact, it's cultivation and use can traced back over 12,000 years to ancient Mongolia and among groups as disparate as Viking warriors and Amazonian tribes. The secrets lie in how these civilizations unlocked the herb's potent medicinal qualities and used it to access spiritual pathways and gain insight during religious ceremonies. Today, with global health in crisis and the environment facing unprecedented devastation, scores of indigenous groups along with their centuries-cultivated wealth of knowledge are disappearing rapidly.
Chris Kilham aka "The Medicine Hunter" is a global explorer, prolific author, TV host and plant medicine specialist who has spent decades travelling the world, researching these cultures and their use of cannabis and other botanicals for spiritual and medicinal purposes.
Chris's commitment to preserving and presenting traditional methodologies to contemporary audiences, brings him to our next live-stream, where he will share and demonstrate traditional methods of healing and spiritual discovery, encompassing:
The beginnings of cannabis to where we are now.

Accessing the mystic state through various means -specifically cannabis and its balance- promoting properties

How true healing puts into order the body, mind and spirit through the past, present and future.

The mystic experience (obtained through multiple activities) that is the breakthrough in consciousness for healing.

A live demonstration of traditional cannabis ceremonial practices.
Join INSIDER to access what promises to be a fascinating adventure off the beaten path with the "Indiana Jones of Cannabis"
Get Instant Access:
Watch the entire class instantly
Learn about indigineous cannabis traditions and the spirit of the sacred plant.
Become an INSIDER to gain 24/7 access; You can cancel your membership at any time
Instructor
Chris Kilham
"The Medicine Hunter"
Chris Kilham is a medicine hunter, author and educator. The founder of Medicine Hunter Inc., Chris has conducted medicinal plant research in over 45 countries. Chris works with companies to develop and popularize traditional plant-based food and medicinal products into market successes. These include kava, maca, rhodiola, schisandra, tamanu oil, cat's claw, dragon's blood, ayahuasca, and hundreds of other plants. Chris also works to bridge worlds, regularly sharing information about other cultures through presentations and media. CNN calls Chris "The Indiana Jones of natural medicine.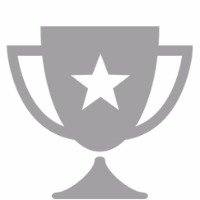 Top-Notch Quality
From the high-quality content to the easy-to-use online membership area, you'll notice the care we've put into every aspect of a Green Flower course.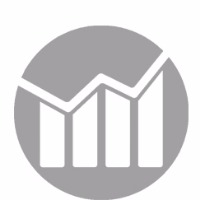 Great Results
We only work with the world's top experts to ensure that you get the very best guidance, which translates into the very best results.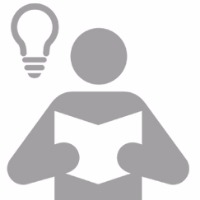 Easy to Learn
We work extra hard to make sure our experts break down everything into easy-to-digest, step-by-step bites that everyone can learn and apply.
Videos
| Title | | Runtime |
| --- | --- | --- |
| The Spirit of Cannabis Healing | | 1:20:07 |
Reviews
Anonymous
about 2 months ago
Stellar interview! Chris's stories and experiences are fascinating. And he's hilarious to boot.
Anonymous
3 months ago
Now that was fun, and a lot of new knowledge for me. That's the way I see it. Gotta find a way to the edibles he makes.
DeDe Z.
11 months ago
Anyone interested in indigenous plant medicine should appreciate this informative, fascinating, and enjoyable class. I felt like I was on a journey to forests, jungles, and other cultures as Chris spun tales of adventure, provided historical background, and demonstrated different "primitive" tools and methods for using cannabis. This is the first time I've seen Gage as a moderator, and he did a good job, so I hope we see more of him! An excellent class; highly recommended.
Countryfan
11 months ago
Wow Fantastic Information. First time to see both of these guys and I want to see more of them. Very educational Extremely enlightened. Thank You!
Corey
11 months ago
I'm speechless! This makes me want to travel to those temples! Also Gage seems like an absolutely stand up dude with 0 negative energy. Great job 👍
Mac
12 months ago
This is a fascinating interview with Chris. I didn't realize the extent that Canabis was used in places like Nepal. His talk helped reaffirm that cannabis is a good choice for me and mind body spirit medicine.
MikeBB
12 months ago
Really cool session. Was interesting to hear all of Chris's adventures & cultural knowledge. This plant has been around & used for medicine for 1000's of years.
FAQ
Q: When does the class start?
The moment you join INSIDER! Everything is instantly available to you inside your membership area.
Q: How do I access the content and for how long do I have access?
Log in with your username and password that you created. You can access the content for as long as you are a member.