Watch This Class Free
Register now and watch this entire class for FREE.
How to Shop at a Cannabis Dispensary
Nurse Heather Manus
Visiting a cannabis dispensary can be exciting and overwhelming. How do you prepare? How do you find the right dispensary for you? How do you know if you're getting good advice? How do you interact with the staff? What else do you need to know?
In this new class, Nurse Heather will give you step-by-step guidance on everything you need to know to have an enjoyable and successful trip to your local dispensary.

How to prepare for your trip to the dispensary
How to find the highest quality dispensary near you
The best questions to ask the staff so you receive high quality guidance
Mistakes most people make that could cost you extra money and frustration
How to travel with your cannabis in the safest way
Much more
If you want to have the best and most enjoyable experience when shopping at a dispensary, this class is a must!
Get Instant Access:
Watch the entire class instantly
Learn how to navigate your first trip to a cannabis dispensary
Become an INSIDER to gain 24/7 access; You can cancel your membership at any time
Instructor
Nurse Heather Manus
Nature Nurse
Nurse Heather is a native New Mexican and Registered Nurse specializing in all aspects of medical cannabis care. She currently holds a position on the Board of Directors for the American Cannabis Nurses Association, serves as the Chairwoman of the ACNA Conference Committee, and holds a certificate of completion in The Core Curriculum for Cannabis Nursing. Heather is a Medical Advisor for Sacred Garden, a Licensed Non-Profit Producer in New Mexico. Nurse Heather has shared knowledge and provided cannabis industry consulting assistance in Colorado, Massachusetts, Florida, New Mexico, California, Nevada and Arizona. Nurse Heather is a beloved member of the cannabis industry and medical conference speaking circuits. Her deep understanding, unique perspectives and professional delivery makes learning a positive and enriching experience.
Nurse Heather's dispensary training program, The Healer's Way, is proving to be very beneficial for increasing business sales, staff unity, and employee satisfaction & productivity; all while providing a healthy dose of love and understanding. In addition to advising, consulting, teaching, and speaking, she also founded the Arizona Cannabis Nurses Association, which was responsible for the addition of PTSD as a debilitating condition under Arizona's medical marijuana act.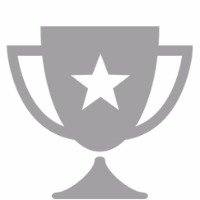 Top-Notch Quality
From the high-quality content to the easy-to-use online membership area, you'll notice the care we've put into every aspect of a Green Flower course.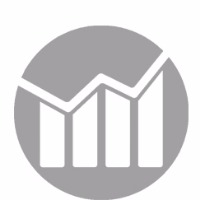 Great Results
We only work with the world's top experts to ensure that you get the very best guidance, which translates into the very best results.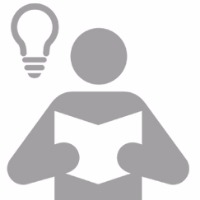 Easy to Learn
We work extra hard to make sure our experts break down everything into easy-to-digest, step-by-step bites that everyone can learn and apply.
Videos
| Title | | Runtime |
| --- | --- | --- |
| How To Shop at a Cannabis Dispensary | | 54:52 |
Reviews
DeDe Z.
11 months ago
First-time purchasers should be put at ease by the guidance offered in this useful, informative class from the knowledgeable Nurse Heather. Good points for both newbies and veteran dispensary-goers. She didn't mention researching what strains are commonly used for one's particular condition before visiting a dispensary - I think this is important to avoid a possible bias or "guess" by the budtender. In my experience, a lot of budtenders (can we please get a more accurate description for them?) do not have adequate knowledge to help patients, and this is a big problem. Many of them don't even know what terpenes are. Often, they can't answer my questions or they actually recommend something that is not right for me at all. Example: When a dispensary was out of the strain I needed, a budtender steered me toward "something very similar" that I found out later actually had NONE of the terpene profile I needed (good thing I didn't buy it). So it was encouraging to hear Heather say some dispensaries are getting medical personnel on staff. I'd also like to see every dispensary eventually have a computer dedicated for patients/staff to research terpene profiles and cannabinoid content of particular strains/cultivars, so that people could make more targeted decisions. Also, better training (I'd like to see eventual certification) for dispensary workers is definitely in order.
FAQ
Q: When does the class start?
The moment you join INSIDER! Everything is instantly available to you inside your membership area.
Q: How do I access the content and for how long do I have access?
Log in with your username and password that you created. You can access the content for as long as you are a member.