Watch This Class Free
Register now and watch this entire class for FREE.
Using Cannabis to Treat Skin and Joint Conditions
Gregory L. Smith, MD
The skin is the largest organ of the human body. Working in conjunction with the endocannabinoid system (ECS) its primary role is to regulate, regenerate and protect us as a biological first line of defense. It would seem then, that topical applications containing cannabinoids would be some of the most effective treatments for dermal and inflammatory joint issues.
In fact, cannabis-infused topical treatments have been around and used successfully as an alternative to side-effect laden pharmaceuticals for hundreds of years – to treat psoriasis, eczema and even arthritis - and yet they remain shunned by today's mainstream medical community.
Harvard-trained physician and cannabis education pioneer Gregory Smith joins Tuesday's live class to demonstrate how topical applications work and explores the pros, cons, and what responds best to these types of treatments. You'll discover:
How cannabis oils are absorbed into the skin and body.
What conditions respond best to cannabis-infused treatments (and which ones don't).
The optimal delivery method (lotions, sprays, patches) for each condition.
How to get your doctor involved and educated about cannabis-infused topicals.
When it comes to embracing cannabis-infused treatments as a safe, effective, easy to use, relatively inexpensive alternative to their pharmaceutical counterparts - among both the physician and patient communities - we've all got skin in this game, so register now for this free live class.
Get Instant Access:
Watch the entire class instantly
Learn how to use cannabis to treat skin and joint conditions
Become an INSIDER to gain 24/7 access; You can cancel your membership at any time
Instructor
Gregory L. Smith, MD
Medical Cannabis For Clinicians
Dr. Gregory Smith is a Medical Doctor with a Masters of Public Health from Harvard University. Since getting out of the US Army as a Major, Dr. Smith has been in primary care practice in California, Georgia and Florida for the past 25 years. He first trained on use of medical cannabis in California in 2000, and has been using medical cannabis and CBD oil ever since. He is the author of Medical Cannabis: Basic Science and Clinical Applications - the first scientifically-based textbook directed at educating medical students and medical professionals on the science and applications of cannabinoid medications. He is also the Chief Medical Officer for CBC Biotechnologies, Inc., a manufacturer of biosynthesized cannabinoids and terpenes, and Director of Medical Affairs for First Harvest Financial, Inc., a cannabis investment firm.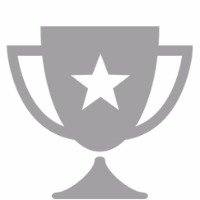 Top-Notch Quality
From the high-quality content to the easy-to-use online membership area, you'll notice the care we've put into every aspect of a Green Flower course.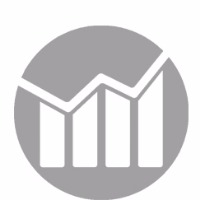 Great Results
We only work with the world's top experts to ensure that you get the very best guidance, which translates into the very best results.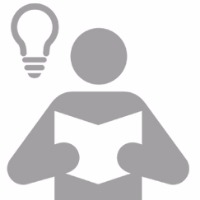 Easy to Learn
We work extra hard to make sure our experts break down everything into easy-to-digest, step-by-step bites that everyone can learn and apply.
Videos
| Title | | Runtime |
| --- | --- | --- |
| Using Cannabis to Treat Skin and Joint Conditions | | 1:08:55 |
Reviews
Anonymous
6 months ago
I agree with previous comment re the ability to take notes. If transcripts are not in the offing, then how about a simple reverse control on the video or a 15 second auto rewind button to make the taking of notes easier. I for one think this lecture by Dr. Smith to be one of the best so far. Like Max, I think there were many points of info I've never heard before. Very impressed by his grasp of the complex issues one encounters in medicating with cannabis.
Victoria K
11 months ago
I have to say that I was actually questioning certain facts as I watched this. Like parts where Dr.Smith says it's not really good for acute issues?? That topicals dont work very well deep into the tissue of a joint. Both things I totally disagree with, of course, based on my own anecdotal experience. THEN I watched the summit and I KNEW I was right and the info in this class is far inferior to the talk by the three totally AMAZING ladies who had a conversation about topicals with Max. So I found this class was very sub par compared to the cannabis summit discussion. I got minimal info here. Much discussed just didn't sit right with me. I'm a chronic pain sufferer and I use topicals to get deep pain relief in my joints and muscle tissue. I have used topicals on acute issues like burns and wasp stings( awesome relief!!) and know they are very effective. ( I was an RN( LOVED MY JOB) before I got injured at work and my career ended, my love of research and knowledge did not end however!!) Thanks for some interesting info. But skip this one and watch the summit for GREAT info and amazing, useful knowledge.
Tracy
12 months ago
This is excellent information! I would love to see transcripts offered for these classes. That would really set Green Flower apart and make it so much easier than taking notes. If the viewer likes the class, he or she could then download the transcript and highlight the information they want to remember.....a real plus! I took notes on this class and had to stop and 'rewind' over and over again....awkward and time consuming.
FAQ
Q: When does the class start?
The moment you join INSIDER! Everything is instantly available to you inside your membership area.
Q: How do I access the content and for how long do I have access?
Log in with your username and password that you created. You can access the content for as long as you are a member.