Watch This Class Free
Register now and watch this entire class for FREE.
The Endocannabinoid System 101
Samantha Miller
First discovered in the late 1980s, the Endocannabinoid system (ECS) is present in every human being (and animal), and yet it is only taught in 13% of medical schools. Responsible for regulation and balance (homeostasis) the ECS is the key to every interaction between cannabis and the human body.
It follows then, that understanding cannabinoids, the ECS and their interaction, is crucial to unlocking the full therapeutic value of cannabis.
In this live class, renowned cannabis scientist (and patient) Samantha Miller, Chief Science Officer at Pure Analytics and HMBLDT, breaks down the science and mechanics of how cannabinoids work with the ECS, explains the various types of cannabinoids including the lesser known CBN, CBC and CBG, and reveals promising new results in the treatment of cancer, epilepsy and PTSD utilizing specific cannabinoids.
Perfect for patients, practitioners and anyone wanting a deeper understanding of how and why cannabis works therapeutically within the body, this class will also demonstrate the potential for greater healing through the use of specific cannabinoids to target and treat certain conditions.
Get Instant Access:
Watch the entire class instantly
Learn about the Endocannabinoid System and how cannabis interacts with it.
Become an INSIDER to gain 24/7 access; You can cancel your membership at any time
Instructor
Samantha Miller
President & Chief Scientist of Pure Analytics
Samantha Miller, is an internationally recognized Biochemist and founder, president and Chief Scientist of Pure Analytics Laboratory a renowned cannabis analysis facility.
As a Beckman and NIH scholar Samantha discovered and described new reactions allowing the development of potential new cancer and AIDS pharmaceuticals. Early in her career she oversaw federally regulated laboratories and became an expert in trace-level detection of contaminants.
As founder of Pure Analytics Samantha merged her over 25 years of cannabis cultivation experience with her extensive scientific, product development and business background and has been responsible for the development of unique techniques in cannabis analytics, research and strain isolation. Samantha also pioneered an educational program, teaching thousands of patients and the general public about cannabis, cannabinoid therapeutics, cannabis physiology and dosage development. She is an industry leader and is frequently requested to speak publicly about policy and the medicinal benefits of cannabis.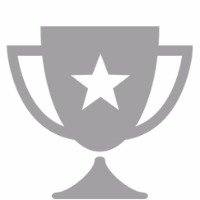 Top-Notch Quality
From the high-quality content to the easy-to-use online membership area, you'll notice the care we've put into every aspect of a Green Flower course.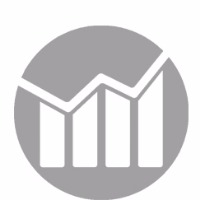 Great Results
We only work with the world's top experts to ensure that you get the very best guidance, which translates into the very best results.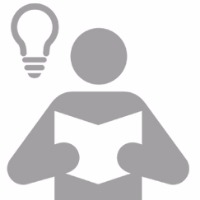 Easy to Learn
We work extra hard to make sure our experts break down everything into easy-to-digest, step-by-step bites that everyone can learn and apply.
Videos
| Title | | Runtime |
| --- | --- | --- |
| The Endocannabinoid System 101 | | 1:02:59 |
PDFs
Intro to the Endocannabinoid System (ECS) (slides)
Reviews
Alisha
about 1 month ago
High quality content and a lot of it packed into one hour! I'm walking away from this class with inspiration and a craving to know more. I especially appreciated Samantha's response to the last question Max asked about " the most important lesson for the cannabis movement right now".
Anonymous
8 months ago
Ok
Aly
10 months ago
Wow! Very informative. I loved having more of a discussion regarding mental health issues instead of just the chemical interactions. This was a bit of a review for me but i loved having all of the information together in a great presentation. I am definitely going to be looking for more of Samantha's presentations. Thank you!
Gooeyforlife
11 months ago
Great Information, outstanding PDF, Green Flower is changing the game on cannabis knowledge! Thank you!!!
Colleen
11 months ago
Excellent presentation and interview. I'm very much enjoying the opportunity to learn via GreenFlower insider. Your doing valuable work for those seeking health and wellness.
Giancarlo
11 months ago
This has been one of my favorite videos so far. Very informational and simply explained. I like the fact that she talked about mental illness and the differences in how cannabis interacts with them. Don't get me wrong I enjoy the other videos here at learn green flower, but this is the kind of content I look forward to.
Russ
11 months ago
Samantha was (as Max said several times) beautiful in her words and presentation! 👍 Listening to her clear explanations and insights was so helpful for myself! 😊 I also would like to thank Max for once again asking the questions that always help so much by clarifying important aspects to the viewer. 🌿
FAQ
Q: When does the class start?
The moment you join INSIDER! Everything is instantly available to you inside your membership area.
Q: How do I access the content and for how long do I have access?
Log in with your username and password that you created. You can access the content for as long as you are a member.