Watch This Class Free
Register now and watch this entire class for FREE.
The Cannabis Alternative: Replacing Rx Drugs & Alcohol
Amanda Reiman
As opioid and alcohol-related addiction and fatality rates continue to increase nationwide, the search for natural, viable, side-effect and addiction-free alternatives becomes more imperative. With increasing frequency, the research points to cannabis, promising higher rates of efficacy and lower levels of harm than pharmaceutical substitutes.
UC Berkeley's Amanda Reiman, PhD joins us live to illustrate:
How cannabis is best suited for this role, through understanding the endocannabinoid system
How cannabis acts as a substitute for pain medication
How cannabis acts as a substitute for alcohol
Where cannabis may not be an effective replacement
Steps you can take to incorporate cannabis as a substitute
How to evaluate its benefits and efficacy
How to deal with social stigma and "Reefer Madness" mindset
What the latest research says
This class provides valuable insight and solid research to help patients, caregivers, clinicians, health care and substance abuse treatment professionals better understand, discuss and consider how and why to use cannabis as an effective alternative treatment.
Get Instant Access:
Watch the entire class instantly
Learn how to use cannabis to replace drugs and alcohol
Become an INSIDER to gain 24/7 access; You can cancel your membership at any time
Instructor
Amanda Reiman is Manager of Marijuana Law and Policy at the Drug Policy Alliance, where she works to develop DPA's marijuana reform work as it relates to litigation, legislative and initiative drafting, campaign strategy, policy advocacy, media relations, fundraising, and public education in the local, state, federal, and international jurisdictions in which DPA is active. Reiman has conducted numerous studies on the use of marijuana as a treatment for addiction. Reiman regularly presents her research at the conferences of the American Public Health Association, American Psychiatric Association, International Cannabinoid Research Society and the Harm Reduction Coalition.

Reiman served as the first chairwoman of the Medical Cannabis Commission for the City of Berkeley, and currently serves on the Cannabis Regulatory Commission for the city of Oakland.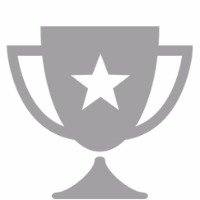 Top-Notch Quality
From the high-quality content to the easy-to-use online membership area, you'll notice the care we've put into every aspect of a Green Flower course.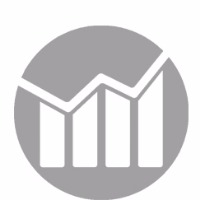 Great Results
We only work with the world's top experts to ensure that you get the very best guidance, which translates into the very best results.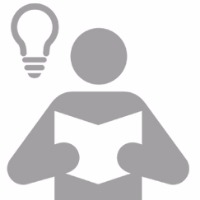 Easy to Learn
We work extra hard to make sure our experts break down everything into easy-to-digest, step-by-step bites that everyone can learn and apply.
Videos
| Title | | Runtime |
| --- | --- | --- |
| The Cannabis Alternative: Replacing Rx Drugs & Alcohol | | 1:01:24 |
Reviews
Anonymous
5 months ago
Very informative and entertaining lecture.
Anonymous
7 months ago
Of all the lectures here at learngreenflower, I think I got the most from this lecture. About ever 20 seconds, I feel like I want to comment. Also, I want to comment on Ahnalira's comment below that there is a usefulness for an app like a cannabis journal. This is exactly what I've been thinking about, and now I am working on my own.
Angel
7 months ago
wonderful class! was able to learn more and I totally agree that more people should learn and talk about this natural borne medicine. as much as I can I'm posting about this thru social media. I continue to have hope this can be legalized in my state at least for medical purposes. I've been self medicating for many years and I'm grateful for cannabis
GP
7 months ago
Great discussion on a topic that MANY people can relate to. This is so important, and if we keep exposing the truth and laying out the facts, people will start to understand this more and more! Well done.
Giancarlo
7 months ago
She talked about benzodiazepines, I wish she would have elaborated more on how you can use it to wean off them. Besides that, wonderful class! I'm starting to see a pattern of use of cannabis and understanding between experts, looking for someone who's coming to shake the foundation hopefully for the better.
Ahnalira
7 months ago
Great discussion! And I think Green Flower Media should develop an app for their journal ; >)
KarenR
7 months ago
Extremely important topic, terrific presentation by Amanda Reiman with even more in-depth discussion after the main presentation. Highly recommended!
FAQ
Q: When does the class start?
The moment you join INSIDER! Everything is instantly available to you inside your membership area.
Q: How do I access the content and for how long do I have access?
Log in with your username and password that you created. You can access the content for as long as you are a member.