Watch This Class Free
Register now and watch this entire class for FREE.
Understanding Cannabinoids
Samantha Miller
Cannabinoids are active compounds found within the cannabis plant. Although there are over 100 different cannabinoids - each exhibiting varied effects - the most prominent are THC and CBD.
Much has been made recently of CBD (due, in large part, to its attenuated psychoactivity) and the broad role it plays in healing, both in symphony with and apart from THC. Is CBD better than THC at treating/supporting the endocannabinoid system? What about other cannabinoids like CBDa and THCa?
Chief Science Officer for hmbldt, Samantha Miller brings her formidable scientific insight to this live class to provide you with an introduction to cannabinoids and cannabinoid therapeutics, from what makes them work, their specific applications and the role minor cannabinoids play, to how to choose the best type of cannabis for your condition.
Samantha will cover:
What are THC and CBD?
What are the different forms each come in and which one is right for you?
What are the therapeutic applications of CBD and THC?
Considerations when developing your own cannabis-based health regimen
Overview of the current research on PTSD, ALS, Parkinson's & Cancer
Patients, caregivers, clinicians, dispensary staff, and anyone who wants to be informed on how and why cannabis works in the body or looking to use it therapeutically will benefit from this class.
Get Instant Access:
Watch the entire class instantly
Introduction to cannabinoids and cannabinoid therapeutics
Become an INSIDER to gain 24/7 access; You can cancel your membership at any time
Instructor
Samantha Miller
President & Chief Scientist of Pure Analytics
Samantha Miller, is an internationally recognized Biochemist and founder, president and Chief Scientist of Pure Analytics Laboratory a renowned cannabis analysis facility.
As a Beckman and NIH scholar Samantha discovered and described new reactions allowing the development of potential new cancer and AIDS pharmaceuticals. Early in her career she oversaw federally regulated laboratories and became an expert in trace-level detection of contaminants.
As founder of Pure Analytics Samantha merged her over 25 years of cannabis cultivation experience with her extensive scientific, product development and business background and has been responsible for the development of unique techniques in cannabis analytics, research and strain isolation. Samantha also pioneered an educational program, teaching thousands of patients and the general public about cannabis, cannabinoid therapeutics, cannabis physiology and dosage development. She is an industry leader and is frequently requested to speak publicly about policy and the medicinal benefits of cannabis.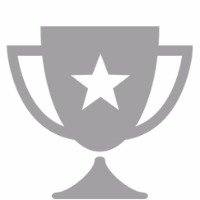 Top-Notch Quality
From the high-quality content to the easy-to-use online membership area, you'll notice the care we've put into every aspect of a Green Flower course.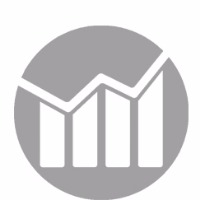 Great Results
We only work with the world's top experts to ensure that you get the very best guidance, which translates into the very best results.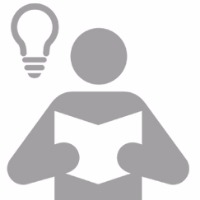 Easy to Learn
We work extra hard to make sure our experts break down everything into easy-to-digest, step-by-step bites that everyone can learn and apply.
Videos
| Title | | Runtime |
| --- | --- | --- |
| Understanding Cannabinoids & How They Impact You Differently | | 1:08:37 |
Reviews
Ahnalira
10 months ago
I LOVE how dense the information in this course is. I could listen to Samantha for hours and hours. She has the ability to articulate the science in a way that is easily understandable. Highly recommend!
DraClau
10 months ago
Love it! I'm learning so much, Samantha is an expert and a great teacher, she explains things in a very easy way so everyone can understand it.
Russ
10 months ago
Excellent! Samantha has presented so much useful info in such a short time. I have great respect for her willingness to share her wisdom, which has helped me to solidify my expanding understanding of this remarkable plant! Thanks!
FAQ
Q: When does the class start?
The moment you join INSIDER! Everything is instantly available to you inside your membership area.
Q: How do I access the content and for how long do I have access?
Log in with your username and password that you created. You can access the content for as long as you are a member.