Watch This Class Free
Register now and watch this entire class for FREE.
WATCH THE 2017 CBD SUMMIT INSTANTLY
GET THE 411 ON CBD STRAIGHT FROM THE EXPERTS
Due in large part to its broad range of healing applications and notable absence of psychoactivity, more and more patients and physicians are looking to Cannabidiol (CBD) as an effective alternative to harmful pharmaceuticals.
There's also a big demand for CBD products in the cannabis marketplace today - but many fall short of consumer expectations and medical requirements in terms of quality, content, dosage control and efficacy.
That's one of the reasons we assembled some of the top minds in cannabis science, research and development for our 2017 CBD Summit.
The CBD Summit was a 3-hour global live-stream event featuring the world's top cannabis experts covering everything about CBD - the game-changing natural compound in cannabis & hemp that has an abundance of health and wellness benefits most people know very little about.
This half-day confluence of ideas, talks and panels was designed to go deep and give you a comprehensive, yet focused and realistic look at CBD today, backed by the latest research, insight and expertise available.
Here's What You'll Learn:
What CBD is, where it comes from, and how it interacts in your body.
Whole plant vs. Hemp vs. Synthetic CBD.
The mechanics of CBD and ECS receptors.
CBD as a preventive health maintenance regimen.
How CBD works as a neuroprotectant against ALS and Parkinson's disease.
Who can benefit from CBD including seniors, kids, athletes, and even pets.
Which products are high quality and effective, and which ones are a waste of money.
Real-life success stories from patients and doctors showcasing the power of this natural cannabinoid.
What the future of CBD looks like and how you can get involved.
Promising breakthroughs with CBD and neurodegenerative disease.
How CBD can fight the opioid epidemic.
Much more!
Keynotes
Samantha Miller "What is CBD?"
Martin Lee "How CBD Works"
Panels
CBD Panel 1 – Max Simon, Allan Frankel, Alison Ettel, Leonard Leinow
CBD Panel 2 – Max Simon, Samantha Miller, Martin Lee, Jessica Peters

Bonus Content: In-Depth Q&A with the Experts
Leonard Leinow – CBD Safety, Quality, Dosage & Strength
Martin Lee – CBD and Child/Pediatric Therapies + New Breakthroughs and Developments
Alison Ettel – CBD For Pets, CBDA and Tinctures
Jessica Peters – CBD for Women's Health: Hormonal Imbalance, Pregnancy
Samantha Miller – CBD Extraction, Opioid Therapy, New developments and Therapies
Dr. Allan Frankel – CBD and Seniors, Dealing with Patient Fears
What People Are Saying:
"You're going to walk way being a CBD expert yourself." - Samantha Miller
"I love watching speakers like this. An excellent showing of the brain power behind the CBD movement."
"This is a great wealth of information. Thank You!"
"Great Summit! Thank You! Thank you for the tools to now talk to my family and friends… I look forward to a bigger and better life with cannabis."
"Another amazing session with Green Flower! Thank you for all you continue to do!"
Get Instant Access:
Comprehensive keynote presentations on CBD from the top minds in cannabis research, science & development.
Lively, in-depth CBD panel dialogues.
Bonus in-depth, behind-the-scenes Q&A with the experts
Watch all talks and panels instantly on all your devices.
Become an INSIDER by August 18th and receive INSIDE LINE live, personal Q&A sessions with CBD Summit experts.
Instructors
Samantha Miller
President & Chief Scientist of Pure Analytics
Samantha Miller, is an internationally recognized Biochemist and founder, president and Chief Scientist of Pure Analytics Laboratory a renowned cannabis analysis facility.
As a Beckman and NIH scholar Samantha discovered and described new reactions allowing the development of potential new cancer and AIDS pharmaceuticals. Early in her career she oversaw federally regulated laboratories and became an expert in trace-level detection of contaminants.
As founder of Pure Analytics Samantha merged her over 25 years of cannabis cultivation experience with her extensive scientific, product development and business background and has been responsible for the development of unique techniques in cannabis analytics, research and strain isolation. Samantha also pioneered an educational program, teaching thousands of patients and the general public about cannabis, cannabinoid therapeutics, cannabis physiology and dosage development. She is an industry leader and is frequently requested to speak publicly about policy and the medicinal benefits of cannabis.
Martin Lee
Project CBD, Medical Cannabis Expert
Martin A. Lee is the cofounder and director of Project CBD, an educational nonprofit that reports on cannabis science and therapeutics. Lee is the author of Smoke Signals: A Social History of Marijuana – Medical, Recreational and Scientific, winner of the American Botanical Council's James A. Duke Award for Excellence in Botanical Literature. Lee is also co-founder of the media watch group FAIR and the author of Acid Dreams: The CIA, the Sixties and Beyond. His articles have appeared in Rolling Stone, Washington Post, Los Angeles Times, Harper's, Daily Beast, and many other journals. Lee has been a guest on numerous TV and radio talk shows and in several documentary films. He has lectured at universities and colleges, including Harvard, Columbia, and Johns Hopkins. Lee graduated with a B.A. in Philosophy from the University of Michigan, where he won four Hopwood awards for creative writing. Lee hosts Cannabis Conversations, an educational video series.
Alison Ettel
CEO & Founder of TreatWell Health
Alison is a leading specialist in non-psychoactive medical cannabis for humans and animals. She has a varied professional background from Wall St. to thinktanks plus a few masters degrees. Her true calling, however, came after trying cannabis while recovering from a coma. After studying and researching the plant, she became passionate about providing high quality cannabis medicine for others and to raise the bar for the industry overall. TreatWell specializes in producing the highest quality cannabis medicine for both people and animals. Their flagship products are their tinctures, with CBD rich, acid (THCA and CBDA), and pet lines. TreatWell strives to be ahead of the curve, integrating the latest research and thinking on the benefits of the cannabis plant to offer innovative, effective and safe medicinal products for humans and animals.
Jessica Peters
Cannabinoid specialist, Moxie Meds
Jessica Peters is a cannabis clinician, in particular focused on women's reproductive concerns and pediatric patients, as well as other under-addressed patient populations. Formerly the CBD Specialist at Harborside Health Center, she works with components of the cannabis plant currently left untouched by the broader industry. She combines a interdisciplinary graduate degree in the sciences with 8 years of professional experience in the cannabis industry, where she was first working primarily with HIV/AIDS patients at Market St Cooperative (formerly ACT UP!) in San Francisco. In addition to being a cannabinoid and terpene specialist, Jessica also works in Research and Development in an attempt to better the medications available to patients. She hopes to further the engagement between cannabis research and Western medicine healthcare providers as well as professionals in natural and alternative medicine and nutrition, with the goal of improving the quality and efficacy of modern cannabis medication options.
Dr. Allan Frankel MD
CEO, GreenBridge Medical, Inc.
Dr. Allan I. Frankel is one of the World's leading authorities on Dosed Cannabis Medicine. With over 37 years experience in Internal Medicine, Dr. Frankel applies his knowledge of all aspects of the Cannabis plant, and its therapeutic value as a dosed medicine. He established GreenBridge Medical, Inc. in 2007 to provide the highest quality medical treatment to patients suffering from multiple chronic and serious medical conditions.
Dr. Frankel has presented multiple CME accredited Grand Round Lectures on Internal Medicine and Therapies in Medical Cannabis and participated in round table discussions on the topic of future therapies and research for Medical Cannabis sponsored by the California Medical Association and the Los Angeles County Medical Association. He has also been a featured speaker on medical cannabis therapies at the International Pelvic Pain Society conference, The University of Washington, Cedars-Sinai Hospital and numerous support groups and care facilities.
Dr. Frankel developed the Chartscape medical software program used by the UCLA Bowyer Cancer Center, the eScript medical software utilized by Kaiser Permanente Health System, is the founder of GreenlifeDocs and the CEO of GreenBridge Medical Services.
Dr. Frankel graduated second in his class from the UCLA School of Medicine where he was elected to the Alpha Omega Alpha medical honors society. For three years Dr. Frankel was selected by his peers as one of the Top Internists in LA. He was also a Clinical Professor for eighteen years for the University of California Los Angeles School of Medicine.
Dr. Frankel lives in Los Angeles, California, has a daughter, two sons and seven grandchildren.

Leonard Leinow
Founder, Synergy Wellness
Leonard Leinow has three decades of experience cultivating and
studying medicinal cannabis. He founded Synergy Wellness in 2008, a
not-for- profit medical cannabis collective in Northern California with
more than four thousand patient members. Synergy is dedicated to
handcrafting artisanal, organic, and all-natural products made from the
whole plant. Synergy Wellness specializes in products rich in CBD, the
non-psychoactive molecule with healing properties.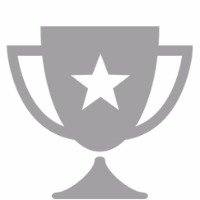 Top-Notch Quality
From the high-quality content to the easy-to-use online membership area, you'll notice the care we've put into every aspect of a Green Flower course.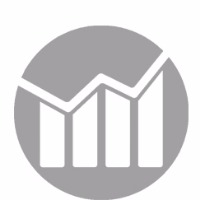 Great Results
We only work with the world's top experts to ensure that you get the very best guidance, which translates into the very best results.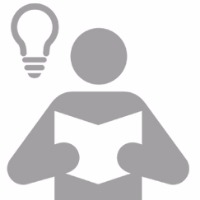 Easy to Learn
We work extra hard to make sure our experts break down everything into easy-to-digest, step-by-step bites that everyone can learn and apply.
Videos
| Title | | Runtime |
| --- | --- | --- |
| 2017 CBD Summit Keynote: Samantha Miller- Why All the Buzz About CBD? | | 31:06 |
| 2017 CBD Summit Keynote: Martin Lee- How CBD Works | | 31:18 |
| 2017 CBD Summit - Panel 01 | | 53:35 |
| 2017 CBD Summit- Panel 02 | | 48:51 |
Bonus Videos
| Title | | Runtime |
| --- | --- | --- |
| Samantha Miller Bonus | | 13:57 |
| Martin Lee Bonus | | 14:34 |
| Jessica Peters Bonus | | 12:18 |
| Allison Ettel Bonus | | 16:04 |
| Dr. Allan Frankel Bonus | | 14:34 |
| Leonard Leinow Bonus | | 14:24 |
Bonus Audios
| Title | | |
| --- | --- | --- |
| Inside Line: Dr. Allan Frankel- Ask Me Anything (AMA) Insider Bonus Call | | |
| Inside Line: Jessica Peters Ask Me Anything (AMA) Insider Bonus Call | | |
Bonus Content: In-Depth Q&A with the Experts
Leonard Leinow – CBD Safety, Quality, Dosage & Strength
Martin Lee – CBD and Child/Pediatric Therapies + New Breakthroughs and Developments
Alison Ettel – CBD For Pets, CBDA and Tinctures
Jessica Peters – CBD for Women's Health: Hormonal Imbalance, Pregnancy
Samantha Miller – CBD Extraction, Opioid Therapy, New developments and Therapies
Allan Frankel – CBD and Seniors, Dealing with Patient Fears
Bonus Audio:
Inside Line: Jessica Peters AMA Call 8/15
Dr. Allan Frankel AMA Call 8/24 (coming soon!)
Reviews
Anonymous
8 months ago
Great Info but I was disappointed to not see any legal discussions concerning Hemp derived CBD. There is a lot of confusion about the source of the Hemp and the legality of selling and shipping Hemp derived CBD to all 50 states.
ChefDavid
8 months ago
This is an Amazing Summit, packed with genuine knowledge, ideas and theory's, from some of today's finest expert minds, in the field of CBD research and studies. Green Flower has, once again, put together an incredible array of diversity, in compiling this line up of Speakers, on the subject of CBD's. If you need to understand, CBD's and how it will effect you and your Endocannabinoid System, without any marketing Hype, then this Summit is for you. The main reason that I like Greenflower is that it is a member supported information site. I have found that being on a member paid, information site, instead of the site being funded and motivated by being an Advertiser, there is no financial reason to intentionally mislead anyone, so therefore, the information that I find here, is usually backed up, by easily verifiable facts that are given throughout the presentation. Being on Greenflower instead of an advertiser supported information site, gives me credible information, by experts in their field, without the need to have to weed out the half-truth's and lies that are usually provided by someone trying to sell me something. This is the real information that you've been looking for, trying to find out if CBD's are right for you, or the people or pets, that you are trying to aid. After weeks of research, you find out, that what you thought were facts, were just slick marketing pieces, put out to mislead you, by smart packaging professionals. Remember, first and foremost you are a Consumer to companies, who are trying to sell you CBD products. So getting your information from a site like Greenflower, can bypass a lot of the misleading and grandiose claims that some companies are making. Being an Executive Chef, my research time is limited, so if I can pay a small monthly fee, to have access to information, that I do not have authenticate, as to its validity, origins, results or purposes, it is well worth it to me.
FAQ
Q: When does the class start?
The moment you join INSIDER! Everything is instantly available to you inside your membership area.
Q: How do I access the content and for how long do I have access?
Log in with your username and password that you created. You can access the content for as long as you are a member.