Watch This Class Free
Register now and watch this entire class for FREE.
Depression & Anxiety: How Cannabis Can Make A Difference For You
Dr. Jordan Tishler
Learn how cannabis can effectively relieve both symptoms and causes of anxiety and depression with little to no negative side effects.
Did you know that approximately 18% of the US population (over 40+ million adults) suffer from depression or anxiety? Or how about that people dealing with depression or anxiety are 3 to 5 times more likely to visit doctors because of sickness, and 6 times more likely to be hospitalized? (Source: National Institute of Mental Health). What's worse, many of these people suffer quietly with little to no guidance about how to treat or heal their painful internal struggles.
In this brand new course, respected physician Jordan Tishler M.D. will show you an adjunctive, all-natural approach using medical cannabis to treat your anxiety and depression. He'll teach how cannabis works within your body and brain to provide relief for these symptoms. He'll give you guidance on the best strains and exactly how to dose and administer them. He'll make sure you approach medical cannabis safely and in a way that actually improves your life. And he'll make sure you understand the small risks of using cannabis so you can go down this path with your eyes wide open.
If you've been dealing with anxiety and depression for some time, and you're seeking an effective alternative or adjunctive treatment, and you like the idea of all-natural relief, check out this new online class now. You can watch instantly from the comfort of your own home with complete privacy!
---
You'll benefit by understanding:
Safe ways to use cannabis to reduce symptoms and causes of anxiety and/or depression
How to experience the benefits of cannabis with minimal side-effects
What are the best strains and delivery mechanisms of cannabis for anxiety and/or depression
How your body's endocannabinoid system is involved in both treatment and healing modalities for anxiety and depression
How modern medicine deals with anxiety and depression and why cannabis can be effective alone or in conjunction with conventional medications
How you can use cannabis to relieve the underlying causes of anxiety and depression
Approaches to find your right dose and delivery mechanisms of cannabis for best results
This course is for you if…
You are feeling anxious and/or depressed and it's causing you problems
You want to help a loved one who is symptomatic
You've been afraid to seek diagnosis or treatment for fear of being put on pills
You care for people who are suffering from anxiety and/or depression
You want a medical professional to give you clear guidance on how to approach using cannabis as medicine
You're interested in natural and holistic approaches instead of pharmaceuticals
You've had unpleasant side-effects or lack of results from conventional medications
---
Why you should do this now...
There are very few MD's around the world with this level of specialty knowledge
Dr. Tishler will give you step by step guidance on how to take this all-natural approach, giving real relief while saving you time, energy, and money.
Anxiety and depression can be very scary for you and your family. This all-natural approach will give you hope.
Your Course Includes:
Instant access to your online class and materials with Jordan Tishler, MD
Understanding of how to alleviate your anxiety and/or depression utilizing cannabis
Practical bonus handouts and print-ready slide deck
A Q&A group call recording with Dr. Tishler with 1.5 additional hours of valuable discussion
24/7 access, you can cancel your membership at any time
Instructor
Dr. Jordan Tishler
Inhale MD
Dr. Jordan Tishler is a leading expert in the field of Medical Cannabis therapeutics. As an Emergency Physician, he has treated countless alcoholics and drug users. Upon never witnessing a Cannabis overdose, Dr. Tishler decided to delve deeply into the science of Cannabis safety and treatment. After years of research and learning, Dr. Tishler brings his knowledge, reason, and caring to patients at Inhale Medical Consulting, and through his advocacy work at the local and national levels. Dr. Tishler graduated from Harvard College and Harvard Medical School.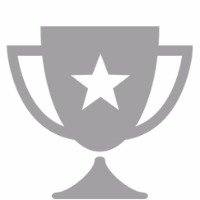 Top-Notch Quality
From the high-quality content to the easy-to-use online membership area, you'll notice the care we've put into every aspect of a Green Flower course.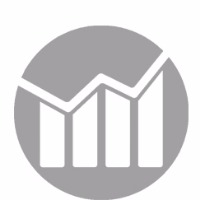 Great Results
We only work with the world's top experts to ensure that you get the very best guidance, which translates into the very best results.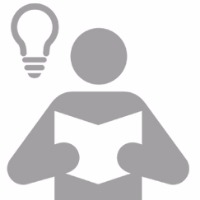 Easy to Learn
We work extra hard to make sure our experts break down everything into easy-to-digest, step-by-step bites that everyone can learn and apply.
Videos
| Title | | Runtime |
| --- | --- | --- |
| Core Concepts of Treating Anxiety & Depression with Cannabis | | 14:51 |
| Step by Step Guidance | | 13:07 |
| Dealing with Risks | | 6:10 |
| Frequently Asked Questions | | 5:13 |
Bonus Audios
| Title | | |
| --- | --- | --- |
| Bonus Q&A Call Recording with Jordan | | |
Bonus PDFs
Vaporization Temperatures
Treating Anxiety & Depression with Cannabis Course Slides
There is a highly valuable 1.5-hour Q&A session recording included where Jordan discusses varying dosing scenarios and other pertinent information with class participants.
Reviews
Anonymous
5 months ago
My god, remove this presentation. This guy, I suspect, does not engage with the plant. Additionally, he is thoroughly within the propaganda of our VA, which interferes with his ability to engage in clear, linear reasoning - he continually says "I think that it will not do . . . ". Then he goes into myth busting. Also, he has that supreme arrogance of a VA doctor - the kind that harms his VA patients - which, by the way occurs routinely. Further, his intent is to frighten, to persuade against Cannabis. He is an anachronism. Where did you find this guy? Who persuaded you to give him time for a presentation. Enough of my reasoning about him and his voodoo VA propaganda not only about Cannabis but also about Zoloft. I suspect Learning Green upper level people had to give him air time in order to function in accordance with regulations. I say avoid sycophants, as he is no doubt toward VA, and contract an MD with an objective consciousness. Ok, I am trying to conclude. I will with a final statement. Kiss ass sycophants, like this VA guy, indicate, to anyone who will devote time to learn from combat veterans, that the VA exists primarily for itself, meaning the structure. And this VA guy for us combat veterans is a common example, or evidence, that we combat veterans understand - we know. Ronnie Kelly
Anonymous
almost 2 years ago
Very good introduction to treating depression with cannabis, aimed mainly at first time users. However as a more experienced user I would have liked some more details in a few instances such as on the effects of different cannabinoids on depression. However I guess that doesn't interest most beginners.
FAQ
Q: When does the class start?
The moment you join INSIDER! Everything is instantly available to you inside your membership area.
Q: What if I've never used cannabis before?
You have nothing to worry about. When using cannabis for anxiety and/or depression, you actually need much lower doses than you probably think, so it's possible you won't feel any psychoactive effects at all.
Q: What if I have questions?
Inside the course, you can email us questions and we'll get them answered for you. We've got your back. And be sure to listen to the bonus Q & A recording.
Q: How do I access the content and for how long do I have access?Log in with your username and password that you created. You can access the content for as long as you are a member.