Watch This Class Free
Register now and watch this entire class for FREE.
The Fundamentals of California's Cannabis Regulations for 2018
Lori Ajax
Come January 2018, California stands poised to become the single largest legal cannabis market in the world, projected to generate an estimated $3 billion in revenue.
Presiding over it all is Lori Ajax, Chief of the Bureau of Cannabis Control at the California Department of Consumer Affairs.
As the official Cannabis Czar for the state, she is charged with the oversight and regulation of this burgeoning industry at a historic crossroad.
We sat down with Chief Ajax to see what's on the horizon for California's medical and adult-use cannabis industry from application, compliance and permitting to lab-testing and banking issues and what you need to know to be a player in California's legal cannabis market.
During this comprehensive discussion, we'll cover:
License types available in this new, regulated California market.
The status of banks working with cannabis businesses in the state.
How local and municipal regulations can affect state licensing.
Temporary and Special Event licensing.
What government organizations need to be involved for compliance.
The number and type of each license the bureau will issue.
Handling dispensaries that want to maintain their medical status.
Licensing protocols, criteria and how to apply for a license.
How the state will handle illegal dispensaries currently operating.
Job creation and careers in the new cannabis industry.
Medical vs. Adult-Use licenses.
Lessons learned from other states that have legalized cannabis.
Lots more…
From compliance to careers to personal cultivation, get the answers straight from the top.
Join us for this exclusive one-on-one conversation with the woman at the helm of guiding, regulating and shaping the future of California's rapidly emerging cannabis industry.
Whether you're an established entrepreneur, veteran cultivator, healthcare professional, curious patient or looking to participate in the state's flourishing legal cannabis industry, this must-see class is your chance to get a look at the new rules and regulations, and navigate the dynamic and blossoming landscape of the California cannabis marketplace.
Get Instant Access:
Watch the entire class instantly
Learn about the new rules and regulations, and navigate the landscape of the California cannabis marketplace from the woman at the helm of the industry.
Become an INSIDER to gain 24/7 access; You can cancel your membership at any time
Instructor
Lori Ajax
Chief of the Bureau of Cannabis Control in California
In February 2016, Governor Brown appointed Chief Ajax as the first Chief of the newly formed Bureau of Cannabis Control. Prior to her appointment, Chief Ajax served as Chief Deputy Director at the Department of Alcoholic Beverage Control where she spent 22 years working her way up the ranks, starting at the investigator trainee level. Ajax spent ten years in private industry prior to her state government career. She holds a Bachelor of Science Degree in Criminal Justice from California State University, Sacramento.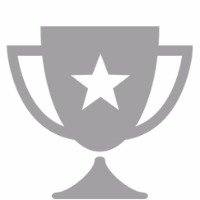 Top-Notch Quality
From the high-quality content to the easy-to-use online membership area, you'll notice the care we've put into every aspect of a Green Flower course.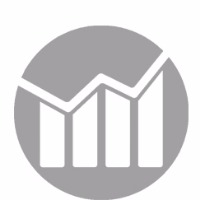 Great Results
We only work with the world's top experts to ensure that you get the very best guidance, which translates into the very best results.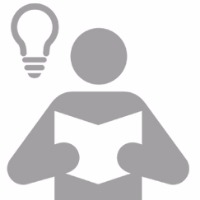 Easy to Learn
We work extra hard to make sure our experts break down everything into easy-to-digest, step-by-step bites that everyone can learn and apply.
Videos
| Title | | Runtime |
| --- | --- | --- |
| The Fundamentals of California's Cannabis Regulations for 2018 | | 41:23 |
Reviews

Nobody has reviewed this course.
FAQ
Q: When does the class start?
The moment you join INSIDER! Everything is instantly available to you inside your membership area.
Q: How do I access the content and for how long do I have access?
Log in with your username and password that you created. You can access the content for as long as you are a member.