Watch This Class Free
Register now and watch this entire class for FREE.
The New West Summit: Understand What's Coming Next In The Booming Cannabis Industry.

See the Future of Cannabis Today, from the Leaders on the Forefront of Media, Business
and Technology
New West 3.0 focused exclusively on game-changing, disruptive developments in technology, investment and media in the cannabis marketplace, and it did not disappoint.
With over 100 speakers and 40 panels over 3 days, attendees got up-to-date information about exactly where the industry is going, what's needed to participate, and how to get ahead by learning from the world's top entrepreneurs, executives, investors, and thought-leaders.
Fortunately for you, Green Flower Media was the EXCLUSIVE content partner for the event.
That means we captured every session and every talk, and now you can access this curated collection of premium content whenever you want.
Packed with cutting-edge information, innovation and insight about the blossoming cannabis industry, The New West Summit featured:
World-class speakers like Richard Branson, George Clinton, Jason Silva and Steve DeAngelo all talking about the future of cannabis.
A look at what's next for dispensaries, non-profits, venture-backed startups, publicly traded companies and crowd-funding.
Panels of active, accredited investors and successful entrepreneurs to talk about fundraising and venture capital in cannabis today.
How technology is influencing extraction, cultivation, vaporizers, POS, CMS, and auditing systems, and more
What's coming next for compliance and the legal landscape to help you future-proof your business model.
What's working now for cannabis marketing, focusing on: social media, digital, modern branding, editorial trends, the entry of Fortune 500 brands into the space, and the normalization of cannabis, and much more.
The speakers represented the "who's who" of cannabis today:
Sir Richard Branson - Founder, The Virgin Group
George Clinton - Founding Member of Parliament
Dave Morin - Founder, Slow Ventures
Jason Silva - Host of Brain Games on Nat Geo
Roger McNamee - Founder, Elevation Partner
Rick Barry - Former Pro NBA & Hall of Fame Athlete
Steve DeAngelo - Harborside
Mike Harden - Founder & Senior Partner, Big Rock
Jim McAlpine- Founder, 420 Games, New West Summit
Jared Mirsky - CEO / Founder, Wick & Mortar
Josh Otten - Co-founder PRØHBTD Media
Derek Riedle - Founder & Publisher, Civilized
Alan Brochstein - Alan J. Brochstein, CFA
Reggie Gaudino - VP, Science, Genetics and Intellectual Property
Michael Ray - Bloom Farms
Roy Bingham - CEO & Founder, BDS Analytics
Frenchy Cannoli - Master Hashishin
Tracy Ryan - CEO, Canna Kids
Matt Grey - Founder & CEO, HERB
Swami Chaitanya - Founder, Swami Select
Ricardo Bacca - Founder, Grasslands & MC, New West Summit 2017
Allen J. Miller - US Medical Director, International Cannabis Solutions
Rachel Shipp - VP, Business Development, Green Rush
Jared Gold - Chief Cultivation Officer, Genius Extraction
Michael Steinmetz - CEO & Founder, Flow Kanna
Mara Gordon - Founder, Aunt Zelda's Inc
Samantha Miller- President & Chief Scientist, Pure Analytics
Pranav Sood - CEO & Founder, Trellis Grows
Mark Hadfield - Co-Founder & CEO, HelloMD
Eddie Miller - Founder & CSO, Green Rush
Plus many, many more!
Most importantly, the content was exceptional! Here's the sessions you'll be able to watch anytime you want:
Future Forward Cannabis Apps.
What is the next level for cannabis apps and what do users need? Database of cannabis strains, dispensaries, social networking, national doctor recommendations, greenhouse data and/or media – what is in demand in our mobile worlds.
Technology and Automation in the Cannabis Industry.
It's perfect timing for high-tech game-changing automation and AI. Whether home technology or commercial farming – what is the impact on workers and growers as robotics and automation improve efficiency, but also push aside jobs for humans.
Increasing ROI via Technology.
The technology sector related to the cannabis industry is the rise with incredible innovation, but we still need to track, grow and sell smart as sale prices plummet, which, in turn, would eventually lead to high taxation of the now-sanctioned product.
Open-sourced Technology.
The insight behind open-source is that more people creating products and services based on an open source framework means more options, more customers, and more satisfaction. Whether seed to sale, data-share, product reviews or recipes – people want to share info.
Hottest Cannabis Technology Innovations
Lighting technology, grow room automation, soil amendments, extraction hardware, and seed to sale software, LED Lighting, Isolated Terpenes, Solvent-less Extraction Technology
A Maturing Market.
As the Cannabis industry matures from craft producers to larger-scale enterprises, what will be the impact to on culitvators, consumers, quality control, automation and ROI. Will there still be a market for craft grown Cannabis? Will robots push out humans?
Current Climate Of Marijuana State Vs. Federal Law.
Recreational marijuana wasn't legal anywhere in the United States five years ago. Since then, voters in eight states and Washington, D.C., have given it the green light. Medical marijuana is legal in 29 states. You can still be fired for smoking marijuana and banking is a buzz kill for pot shops, payroll and health benefits in the industry are almost non-existent. What are the rules and what changes need to be made?
International Growth: Setting Up Overseas Operations to Succeed in Spain, Canada Israel.
The international market is embracing Cannabis with legalization and booming business in countries like Canada, Spain, Portugal and Israel see exciting growth and monetization of the industry. How can we set up in international business, find the right partners and succeed?
Commoditization of the Cannabis Plant and World Market Place.
The growth of craft marijuana, an increase in interest for synthetic CBD, a sports league will green light marijuana, whatever the future holds we all know it's coming. The good and bad of commoditizing the plant and global perspective.
Demystifying Investor Term Sheets.
The Cannabis industry is a hotbed for investors, but new territory for some brands. What is a term sheet, what does it look like, and how does an entrepreneur negotiate one with an investor? Part educational, part fun as real investors and serial entrepreneurs battle it out at the table in the live negotiation of an investment term sheet between leading investors and entrepreneurs.
Cannabis Allure - A corporate exodus for cannabis:
You've seen the headlines. You've seen the numbers. Just three years into legal marijuana sales in America, it is a billion-dollar industry in Colorado alone with projections earlier this year estimating the national market at $7.1 billion in 2016. Marijuana is now so entrenched in American commerce that the still-new industry is luring several power players away from corporate life, such as: Tokyo Smoke's Alan Gertner (Google), Apothecanna's James Kennedy (Aveda) and Pax's Peter Bain (GoPro).
What can the cannabis industry learn from the wine industry?
What are some of the similarities between wine and cannabis. From growing, sustainability to compliance and marketing. Fostering "connoisseurship" of Cannabis as something to be enjoyed as much as food or fine wine comes.
Creating, building and rejuvenating your brand and strategy
This fast-paced, highly interactive program comes from the master of modern cannabis branding and marketing. It combines cutting-edge academic thinking and proven techniques to inspire and enable you to create and manage a powerful brand. Guided by Jared Mirsky, CEO and Founder of Online Marijuana
See the best of this ground-breaking cannabis conference at your own convenience for just $147 when you purchase by November 20th ($197 after this offer expires)
Summit Includes:
Every session from the 3 day conference, with 100+ speakers
All Keynotes, panels and breakout sessions
Anytime access for life
Instructor
New West Summit 3.0
Biz Tech Media Conference
The first conference to focus exclusively on the game-changing, disruptive developments in technology, investment and media within the cannabis space.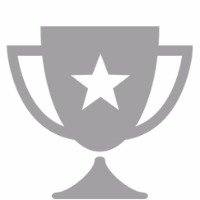 Top-Notch Quality
From the high-quality content to the easy-to-use online membership area, you'll notice the care we've put into every aspect of a Green Flower course.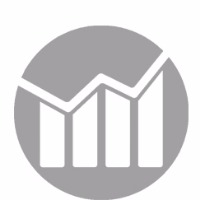 Great Results
We only work with the world's top experts to ensure that you get the very best guidance, which translates into the very best results.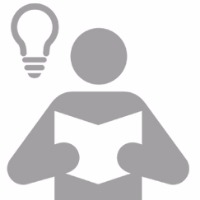 Easy to Learn
We work extra hard to make sure our experts break down everything into easy-to-digest, step-by-step bites that everyone can learn and apply.
Videos
| Title | | Runtime |
| --- | --- | --- |
| Weed & Joy of Sex | | 52:55 |
| Lessons of a Cannapreneur | | 38:16 |
| Keynote - George Clinton | | 1:00:27 |
| Head Shop Revolution | | 51:51 |
| Cannabis Crossover | | 52:53 |
| Pushing For Research on CBD Benefits For Athletes | | 59:15 |
| Increasing ROI Via Technology and Automation in the Cannabis Industry | | 56:59 |
| Data Security - Minimizing Risk To Your Cannabis Business | | 58:36 |
| Current Climate of Marijuana State VS Federal Law | | 58:12 |
| The Cannabis Allure - The Corporate Exodus Into Cannabis | | 1:00:00 |
| Weed Wellness and Sustainability | | 57:33 |
| Eli Duffy - Grownetics - Travis Howard-Shift Cannabis | | 29:10 |
| Hemp - Who's leading the charge | | 1:00:41 |
| Trends in Sustainability & Carbon Footprinting | | 46:23 |
| Cannabis Lab Testing, California Market | | 1:15:43 |
| Strategic Partnerships and Building a Collaborative Community | | 54:03 |
| Jared Mirsky - Wick and Mortar | | 45:07 |
| Not Another Cannabis Media Panel - :60 Elevator Pitch | | 59:45 |
| Cannabis Concentrates, Refined Vape Technologies and the Consumer | | 1:04:47 |
| Power, Influence and the Sparkle of Celebrity. How Does Personaility and Image Sell a Brand | | 56:05 |
| Marketing and UX - Targeting The Cannabis Consumer, Hear From the Experts | | 1:01:48 |
| Weed on Wheels- Delivery Services | | 1:03:32 |
| Defining Your Cannabis Brand- Luxury and Craft, Brands That Give Back. Find Your Tribe | | 1:01:32 |
| Cannabis Investment 101 - Alan Brochstein | | 36:02 |
| Looming Cannabis Patent Wars | | 55:49 |
| The Plant - Terpenes, Hemp, CBD, THC, What's in the Plant? | | 1:01:16 |
| Demystifying Investor Term Sheets | | 57:31 |
| Jared Mirsky - Wick and Mortar | | 45:07 |
| A Maturing Cannabis Market - Swami | | 1:01:51 |
| Hemp and Who's Leading the Charge | | 1:00:41 |
| Cannabis Lab Testing, California Market | | 1:15:43 |
| John Kagia | | 30:04 |
| Hottest Cannabis Technology innovations | | 57:16 |
| What Can Canna Industry Learn From Wine industry | | 52:32 |
| Steve DeAngelo | | 23:23 |
| Aaron Smith | | 30:57 |
| Scott Boyes - Cannabis Investment 101 | | 35:33 |
| Nick Kovacevich - Cannabis Investment 101 | | 43:27 |
| Igor Gimelshtein - Cannabis Investment 101 | | 46:54 |
| George Scorsis - Cannabis Investment 101 | | 33:46 |
| Greg Engel - Cannabis Investment 101 | | 39:36 |
| Dennis Forchic - Cannabis Investment 101 | | 27:02 |
| Dan Brody - Cannabis Investment 101 | | 50:21 |
| Cam Battley - Cannabis Investment 101 | | 47:20 |
| Bruce Linton - Cannabis Investment 101 | | 46:57 |
| Hadley Ford - Cannabis Investment 101 | | 41:04 |
Reviews

Nobody has reviewed this course.
FAQ
Q: When will the New West Summit be available for viewing?
The moment you checkout you can view every session on all your devices anytime you want.
Q: Who will benefit most from this Summit?
If you would like to enter the cannabis industry, this will be a Masters level education. If you're already inside the cannabis industry, this will make sure you stay one step ahead of the curve. If you are investing, this will help you cut through the noise and focus on what's most likely to succeed.
Q: How do I access the content?
Log in with your username and password that you created when purchasing. You will find the Summit in your library.
Q: How long do I have access?
You have lifetime online access to the Summit.