Watch This Class Free
Register now and watch this entire class for FREE.
Cannabis and Brain Health
Michele Ross, PhD
Cannabis has tremendous potential to treat both somatic and cerebral aspects of human health.
In this class, Michele Ross, PhD, the Executive Director of Impact Network, goes in-depth to explore the parameters of this potential, particularly in regard to how cannabis works within our brains.
Beginning with an overview of the endocannabinoid system (ECS) and the key cannabinoid receptors in the brain, she illustrates how the ECS regulates other neurotransmitters including dopamine, epinephrine and serotonin. Identifying Clinical Endocannabinoid Deficiency – a term first coined in 2003 - as an underlying cause of neurophysiological ailments including migraine headaches and fibromyalgia, Dr. Ross draws parallels to other neurotransmitter deficiencies that precipitate disease (like dopamine deficiency and Parkinson's).
Dr. Ross explains how understanding this connection can help facilitate promising new therapeutic treatments using cannabis, outlining the specific mechanisms involved and the role cannabinoids play in treating conditions including ADHD, PTSD and depression.
She also discusses the risk factors and progression cycle of Alzheimer's and Parkinson's disease and how studies have shown that cannabis can bolster the ECS to slow the disease, highlighting its properties as an antiaging, anti-inflammatory, neuroprotectant with the potential to restore cognitive function.
Dr. Ross's presentation covers:
The Endocannabinoid System in the Brain
Ways to Consume Cannabis
Potential Side Effects and Drug Interactions of Cannabis & CBD
How Cannabis is Used for Attention and Mood Disorders
How Cannabis Treats Migraines
How Cannabis Can Be Used to Control Alzheimer's Disease
Cannabis Use for Parkinson's Disease
Directed toward the research, pharmaceutical, disease non-profit and medical communities, Dr. Ross lays out a visionary plan to expand the study, acceptance and implementation of cannabis as a viable, effective treatment for brain and neurological disorders
Get Instant Access:
Watch the entire class instantly
Learn how cannabis is a viable, effective treatment for brain and neurological disorders
Become an INSIDER to gain 24/7 access; You can cancel your membership at any time
Instructor
Michele Ross, PhD
Neuroscientist. Author. Founder, Executive Director, and President IMPACT Network
As a neuroscientist, she was frustrated by the lack of education on the endocannabinoid system both doctors and scientists received, despite medical cannabis being used by millions of patients nationwide. In 2013, she founded the "Endocannabinoid Deficiency Foundation," now known as IMPACT Network, with the mission to drive clinical research on cannabis for women's health.
Dr. Ross is both a cannabinoid medicine researcher and a cannabis patient. After being diagnosed with fibromyalgia, neuropathy, and chronic pelvic pain, cannabis was the only thing that reduced her symptoms and allowed her to return to work. After hearing thousands of extraordinary patient stories just like hers, Dr. Ross was compelled to ensure cannabis becomes part of the American healthcare system.
Dr. Ross is a proud advocate of botanical and psychedelic medicine, and has formulated and marketed nutraceuticals for companies around the globe. She has also been a leader in digital health and education, crafting continuing medical education for health professionals as well as creating online communities for patients. She is also author of two books, "Train Your Brain to Get Thin" and "Vitamin Weed: A 4-Step Plan to Prevent and Reverse Endocannabinoid Deficiency." Dr. Ross holds a Doctorate in Neuroscience from the University of Texas Southwestern Medical Center and has researched addiction, mental health, and psychopharmacology for over a decade.
Today, IMPACT Network is the leading medical cannabis research and education organization for women, with global reach to a worldwide medical cannabis community of patients, healthcare professionals, and clinical partners.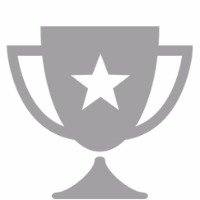 Top-Notch Quality
From the high-quality content to the easy-to-use online membership area, you'll notice the care we've put into every aspect of a Green Flower course.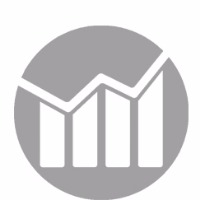 Great Results
We only work with the world's top experts to ensure that you get the very best guidance, which translates into the very best results.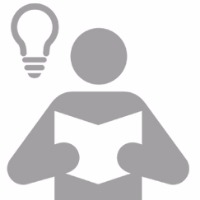 Easy to Learn
We work extra hard to make sure our experts break down everything into easy-to-digest, step-by-step bites that everyone can learn and apply.
Videos
| Title | | Runtime |
| --- | --- | --- |
| Cannabis and Brain Health | | 1:01:33 |
Bonus PDFs
Cannabis and Brain Health Slides
Bonus Includes:
PDF version of all slides included in the presentation
Reviews
Tracij4
3 months ago
Love Michelle's class. I too have suffered from migraine & fibro for 20+ yrs and became a pharma experiment like so many others. I call them the dark years. Like DeAngelo says, stepping "Into the Light" I was re-introduced to cannabis products and was amazed how quickly I began to get my life back. Thanks for participating in these courses, Michelle (and Max). This is one way I depend on learning from the experts and continuing my education into cannabis as medicine. So much to learn. So little time :)
Motaman
3 months ago
Lots of great info. Interesting how many ailments are now being treated and cured with this natural plant. I wish it was so all over the US.
FAQ
Q: When does the class start?
The moment you join INSIDER! Everything is instantly available to you inside your membership area.
Q: How do I access the content and for how long do I have access?
Log in with your username and password that you created. You can access the content for as long as you are a member.