How To Organize A Local Event To Educate Your Community About Cannabis
Shango Los and Green Flower
Watch this class instantly plus 100's more + gain access to an exclusive online community.
Learn more
Get Instant Access
During this exciting class, you'll learn:
Why it can be really fun, exciting, and valuable to organize a local event to educate your friends, family, and community about cannabis.
How to attract world-class speakers who will deliver fascinating presentations about unique cannabis topics.
How to structure your events so people get the most value and have an amazing experience.
How to market the events and get the word out so you have a full room of excited people.
How to get product companies to donate a ton of free stuff to you which will create a great buzz.
Much more!
GUESTS:
SHANGO LOS
Former Host of Ganjapreneur Podcast and present host of Shaping Fire & Founder Vashon Island Marijuana Entrepreneurs Alliance
YOUR HOST:
MAX SIMON
Green Flower, Founder
Get Instant Access:
Watch the entire 1-hour class instantly
Learn about organizing a successful and educational, local event and much more
24/7 access, you can cancel your membership at any time
Instructors
Shango Los
Cannabis Industry Expert, Host of Shaping Fire Podcast
As a lifelong cannabis enthusiast, entrepreneur and business consultant, Shango advocates for patients, heritage cannabis growers and responsible & sustainable commercial cannabis businesses.
He is founder of the Vashon Island Marijuana Entrepreneurs Alliance cannabis trade organization and has worked tirelessly to create new markets for cannabis health products produced on Vashon Island. VIMEA is also known for presenting world class cannabis speakers for audiences made up of Islanders and others who take the ferry from nearby Seattle, WA.
Green Flower
At Green Flower, our mission is to help you learn everything about cannabis today. That's why we work with the world's top cannabis experts, help them package their knowledge into easy-to-understand courses, classes, videos, and articles, and then send them to you! So whether you're interested in using cannabis as medicine, starting your own cannabis business, being a better activist, or growing your own cannabis at home, we've got you covered.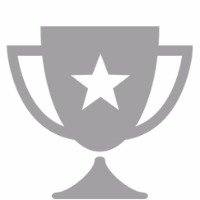 Top-Notch Quality
From the high-quality content to the easy-to-use online membership area, you'll notice the care we've put into every aspect of a Green Flower course.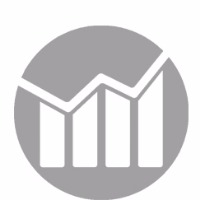 Great Results
We only work with the world's top experts to ensure that you get the very best guidance, which translates into the very best results.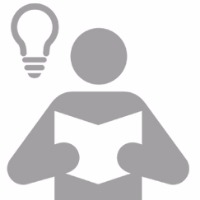 Easy to Learn
We work extra hard to make sure our experts break down everything into easy-to-digest, step-by-step bites that everyone can learn and apply.
Videos
| Title | | Runtime |
| --- | --- | --- |
| How To Organize A Local Event To Educate Your Community About Cannabis | | 41:08 |
Reviews
shelbylaneMD
about 1 year ago
Loved listening to you both. Very useful information from Shango Los about how we can ,merge users and non-users of cannabis, as a community. Understanding the endocannabinoid system should be at the forefront of research, especially for health care providers. He presents a lot of commonly held views and myths about the cannabis industry and ways that we can all contribute and work together, as the industry changes legally, politically and medically. ShelbyLaneMD
FAQ
Q: When does the class start?
The moment you join INSIDER! Everything is instantly available to you inside your membership area.
Q: How do I access the content and for how long do I have access?
Log in with your username and password that you created. You can access the content for as long as you are a member.