Watch This Class Free
Register now and watch this entire class for FREE.
Cannabis For Women: How to Manage Pain, Cramps And Endometriosis
Green Flower and Jessica Peters
During this exciting class, you'll learn:

How to use cannabis for relief from cramps, body pain, migraines, endometriosis, and other specific feminine issues.

How and why cannabis works so effectively to treat these painful symptoms.

Which cannabinoids and terpenes are best for women, including dosing strategies and specific products.

CBD dominant solutions so you can use cannabis during the day without any fear of impairment or getting high.

Live Q&A with the expert so you can ask your questions in real time.

Much more!
Guest:
Jessica Peters
Cannabinoid specialist, Moxie Meds Founder
Your Host
Max Simon
Green Flower, Founder
Get Instant Access:
Watch the entire 1-hour class instantly
Learn how and why cannabis works so effectively to relieve specific feminine issues
24/7 access, you can cancel your membership at any time
Instructors
Green Flower
Green Flower is the world's most trusted platform for cannabis knowledge, insights, and training. Whether you want to learn how to use cannabis medicinally, be a part of this blossoming cannabis industry, grow your own cannabis, discover the science of the plant, or much more, you now have access to the world's leading cannabis experts, researchers, scientists, doctors, and entrepreneurs, anytime, anywhere.
Jessica Peters
Cannabinoid specialist, Moxie Meds
Jessica Peters is a cannabis clinician, in particular focused on women's reproductive concerns and pediatric patients, as well as other under-addressed patient populations. Formerly the CBD Specialist at Harborside Health Center, she works with components of the cannabis plant currently left untouched by the broader industry. She combines a interdisciplinary graduate degree in the sciences with 8 years of professional experience in the cannabis industry, where she was first working primarily with HIV/AIDS patients at Market St Cooperative (formerly ACT UP!) in San Francisco. In addition to being a cannabinoid and terpene specialist, Jessica also works in Research and Development in an attempt to better the medications available to patients. She hopes to further the engagement between cannabis research and Western medicine healthcare providers as well as professionals in natural and alternative medicine and nutrition, with the goal of improving the quality and efficacy of modern cannabis medication options.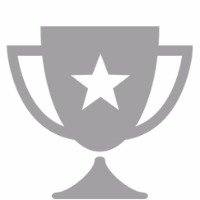 Top-Notch Quality
From the high-quality content to the easy-to-use online membership area, you'll notice the care we've put into every aspect of a Green Flower course.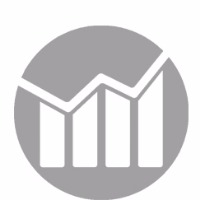 Great Results
We only work with the world's top experts to ensure that you get the very best guidance, which translates into the very best results.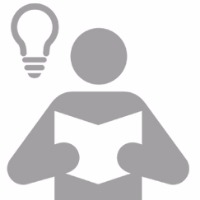 Easy to Learn
We work extra hard to make sure our experts break down everything into easy-to-digest, step-by-step bites that everyone can learn and apply.
Videos
| Title | | Runtime |
| --- | --- | --- |
| Cannabis For Women: How to Manage Pain, Cramps And Endometriosis | | 0:19 |
PDFs
Moxie Meds: Its About Time! Powerful Patient Testimonials
Reviews

Nobody has reviewed this course.
FAQ
Q: When does the class start?
The moment you join INSIDER! Everything is instantly available to you inside your membership area.
Q: How do I access the content and for how long do I have access?
Log in with your username and password that you created. You can access the content for as long as you are a member.