Watch This Class Free
Register now and watch this entire class for FREE.
Cannabis & PTSD: How to Heal From Traumatic Events In Your Life
Bryan Krumm
Post Traumatic Stress Disorder can develop after a person is exposed to a traumatic event such as sexual assault, war/combat, car accidents, catastrophic environmental events, or other threats on a person's life. This can result in debilitating symptoms and symptom clusters that often don't respond effectively to traditional medications and therapies.
During this exciting class, you'll learn:
Why cannabis can literally be the perfect treatment for people looking to heal from traumatic events, abuse, recurring nightmares, and more.

What happens in the body and mind from PTSD, and how cannabis effectively treats all 4 symptom clusters.

How people are transitioning from anti-depressants, anti-anxiolytics, and antipsychotic pharmaceuticals to all-natural cannabis with much less side-effects.

The right types of cannabis strains, products, and dosing strategies for treating PTSD, and what you should avoid.

Live Q&A with the expert so you can ask your questions in real time.

Much more!
There's so much value and therapeutic benefit you can get from cannabis for PTSD but you have to learn the right approach. So take this class, and get the inside scoop from a true expert. Sign up now!
Guests
Bryan Krumm
PTSD & Cannabis Specialist, Psychiatric Nurse Practitioner
Your Host
Max Simon
Green Flower, Founder
Get Instant Access:
Watch the entire 1-hour class instantly
Learn what happens in the body and mind from PTSD and why cannabis can be the perfect treatment for people looking to heal from traumatic events
24/7 access, you can cancel your membership at any time
Instructor
Bryan Krumm
Cannabis Health Specialist, Psychiatric Nurse Practitioner
Bryan Krumm is a Psychiatric Nurse Practitioner in Albuquerque NM with over a quarter century of psychiatric experience. He is one of the country's leading experts on alternative treatments for psychiatric disorders.
Krumm is a US Army Veteran and he stands by his oath to defend the Constitution of the United States. Every day, twenty two Veterans suicide because there are no effective pharmaceutical medications for treating PTSD. The treatment protocols used by Harmony Psychiatric have been proven to be far superior to traditional treatments for PTSD.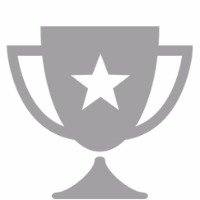 Top-Notch Quality
From the high-quality content to the easy-to-use online membership area, you'll notice the care we've put into every aspect of a Green Flower course.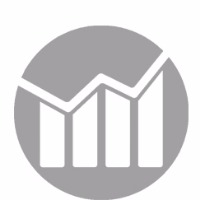 Great Results
We only work with the world's top experts to ensure that you get the very best guidance, which translates into the very best results.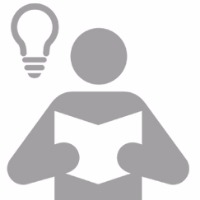 Easy to Learn
We work extra hard to make sure our experts break down everything into easy-to-digest, step-by-step bites that everyone can learn and apply.
Videos
| Title | | Runtime |
| --- | --- | --- |
| Cannabis & PTSD: How to Heal From Traumatic Events In Your Life | | 1:14 |
PDFs
Reliable Resources from Bryan Krumm
Reviews
LaMott Jackson
about 1 year ago
I'm so pleased to see cannabis is used to help the many issues our Vets have. I feel PTSD is made 100 times worse with opioids and this is very much proven. Yet the federal Government is so resistant to allowing the use of cannabis when it's shown to have far superior results. I hope more people view this class and push to help our vets and not just say they want to.
LilRed Firefly 420
over 1 year ago
Excellent class, I loved it! Cannabis is the reason I haven't committed suicide in the past. It acts immediately and perfectly. Bryan is a wonderful speaker. A couple of things I wished he would have talked about is hybrids and psychotherapy. I have a great therapist and we've been doing some great work through EMDR. I think cannabis is great, but anyone who suffers from PTSD needs to work through the trauma before they put it behind them. A therapist once explained it to me like this, envision you have a clear glass of Sprite in front of you with the bubbles coming from the bottom to the top. There are three layers in the glass, the top layer is your conscious level, the middle layer is your subconscious level and the bottom layer is your unconscious level. No matter how much you try to keep the memories (bubbles) down, they will keep coming up. You have to deal with it, not ignore it. Also because I have complex PTSD and from it being over such a long period of time, and then the after affects, I now have chronic fatigue syndrome. I would love to know if anyone has any feedback about dealing with fatigue, depression and anxiety? Also, how this would have affected my hippocampus and adrenal glands. Thank you! Great class Greenflower, I'm glad I became a member. I look forward to your new classes.
Barbara Harris Whitfield
over 1 year ago
My husband and I have a psychotherapy practice doing individual and group psychotherapy for PTSD patients. This class is excellent and right on target. Bryan Krumm totally understands how to help in this strange mixture of painful symptoms. He explains the physiology of the brain injury and why Psych drugs don't work. The only help we have seen with PTSD, beside compassionate psychotherapy -- is cannabis. And he understands the whole mechanism and explains it clearly. We not only bought this class to have it for our patients who want to understand their wounding, I gifted it to our son who is a nurse. Thanks Green Flower for allowing this gifting bonus!
FAQ
Q: When does the class start?
The moment you join INSIDER! Everything is instantly available to you inside your membership area.
Q: How do I access the content and for how long do I have access?Log in with your username and password that you created. You can access the content for as long as you are a member.