Watch This Class Free
Register now and watch this entire class for FREE.
How To Use Cannabis To Unlock Your Creativity
Dr. Sebastián Marincolo, PhD
Problem-solving, divergent thinking, brainstorming, innovation – are you ready to find out WHY and HOW adults of all ages use cannabis to enhance creativity, both in their professional and personal lives?
This week's Live Class features author Sebastian Marincolo – the world's premier cannabis philosopher – who has traveled to Green Flower studios all the way from Germany to talk with us about the ins and outs of using cannabis for creativity!
If creativity is important to you, this session is a must.
During this Live Class, watch Sebastian explore:
The science about how and why cannabis can be used to unlock creativity (when approached correctly).
What types of strains, products, and doses will be most effective for enhancing your creativity, and what you should avoid.
Which factors will actually hinder or kill your creativity with cannabis, and how to avoid them.
A new way to look at the "cannabis high" that will help you get much more value from your sessions.
Interesting experiments you can do (on your own) with cannabis to open up new creative channels in your brain.
Live Q&A with the expert so you can ask your questions in real time.
Much more!
GUEST:
DR. SEBASTIÁN MARINCOLO, PHD
PhD, 13-year researcher / author on the cannabis high

YOUR HOST:
MAX SIMON
Green Flower, Founder
Get Instant Access:
Watch the entire 1-hour class instantly
Understand what factors allow one to "improve creativity" and exactly how to go about it consciously - using cannabis as a tool.
Become an INSIDER to gain 24/7 access; You can cancel your membership at any time!
Instructor
Dr. Sebastián Marincolo, PhD
PhD, 13-year researcher / author on the cannabis high
Dr. Sebastián Marincolo holds a Ph.D in philosophy from the University of Tübingen, Germany, with a thesis in the field of the philosophy of mind. His research has received several academic fellowships and awards by exploring the philosophy of mind, neurocognition, and on altered states of mind, with a special focus on the cannabis high. Marincolo has published dozens of essays on the cannabis high, published three books on the cannabis high, and has worked with marijuana expert Harvard Associate Prof. Emeritus Lester Grinspoon.

Personally. Marincolo has used cannabis himself for various purposes and financed much of his research with his creative work. For more than five years he was a creative director and consultant for one of the biggest foundations in Germany and has more than 25 years of experience as a freelance photographer. His art photography from New York City, Rio de Janeiro, Bali and other places has been shown in various exhibitions and art galleries in Germany and the U.S.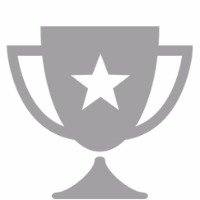 Top-Notch Quality
From the high-quality content to the easy-to-use online membership area, you'll notice the care we've put into every aspect of a Green Flower course.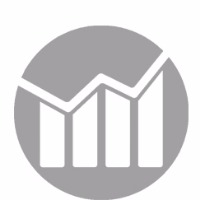 Great Results
We only work with the world's top experts to ensure that you get the very best guidance, which translates into the very best results.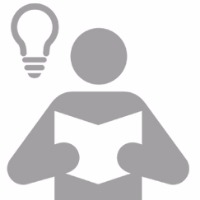 Easy to Learn
We work extra hard to make sure our experts break down everything into easy-to-digest, step-by-step bites that everyone can learn and apply.
Videos
| Title | | Runtime |
| --- | --- | --- |
| How To Use Cannabis To Unlock Your Creativity | | 1:41:09 |
Reviews
Anonymous
2 months ago
Great insight! Loved it.
Jet Grey
over 1 year ago
Definitely more optimistic about my cannabis use and my music composition, I have had roadblocks frequently and I realize that I can tweak my dosage, method, and strain, and still keep the ideas flowing. Loved the vaporizing tip by max, as I am naturally more add/ anxious, and didn't know why but smoking always seemed to bring out more anxiety than vaporizing, but I never saw the correlation. Love these discussions, can't wait for more! Xoxo from Texas!
Dyna
over 1 year ago
I have watched each class and each one is amazing. The presenter for this class was quite informative on ways to expand a persons thinking and creative endeavors while also cautioning about ways that can actually impede creativity. Since I have used this plant in the past I can definitely agree with how it can enhance ones perspective. Bravo for putting this together for us.
Rbob
over 1 year ago
Nicely done! I thought Max and the good doctor did a fine job covering a lot of pertinent topics. I will refer to the course several times in the coming weeks and months. Until such time as more specific strain- data is available in my state , i will have to continue experimenting with micro-dosing and with best ways to consume, Thanks again.
Russ
over 1 year ago
Loved the presentation! Very inspiring to hear Sebastian speak. As with the other class I bought, this one has opened my eyes to aspects of cannabis use that I had no idea existed. Thanks so much for sharing this great knowledge! 💚 Please continue to spread the word! 😊
Barbara Harris Whitfield
over 1 year ago
This is an excellent class on creativity and cannabis. I am an author of 5 books and co-author of another five, Dr. Marinocola is totally accurate in the way he recommends cannabis for creative work.
FAQ
Q: When does the class start?
The moment you join INSIDER! Everything is instantly available to you inside your membership area.
Q: How do I access the content and for how long do I have access?
Log in with your username and password that you created. You can access the content for as long as you are a member.