Watch This Class Free
Register now and watch this entire class for FREE.
Joint School: How to Roll Perfect Joints & Cones, Etiquette, & More
Black Rock Originals
Unfortunately, most people really struggle to roll nice joints. They often take forever to make, don't burn evenly, require a lot of cannabis, and end up not looking so great.
You'll learn how to:
Roll nice joints that burn evenly, don't waste material, and look great.

Find the best rolling papers for joints today

The best ways to carry your joints when travelling

How to shape your joints into different sizes like cones and pinners

Avoiding the most common joint rolling mistakes that waste your flower

How to roll unique joints like the "Inside Out" joint that uses less paper.

BONUS: Joint Etiquette Ebook
Are you ready to conquer your joint rolling shame? This new online course created by one of the leading cannabis case creators Blackrock OG is for you!
Get Instant Access:
Watch the entire joint rolling school broadcast where you learn rolling techniques, ettiquette, accessories and more!
PDF Joint Ettiquette Ebook
24/7 access, you can cancel your membership at any time
Instructor
Black Rock Originals
Joint School: How to Roll Perfect Joints & Cones, Etiquette, & More
Black Rock Originals designs, markets and distributes purpose-built accessories for the modern cannabis consumer. The company was founded Nick Levich & Tommy Joyce in 2014 with the goal of elevating the functional and aesthetic standards of cannabis accessories.

Black Rock strives to become one of the worlds most innovative cannabis brands by incorporating design, discretion, and organizational elements to an otherwise flashy space. As the current trends in legalization sweep the country, Black Rock aims to refine the perception of cannabis through our product quality, brand image and digital media.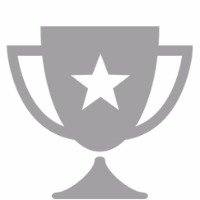 Top-Notch Quality
From the high-quality content to the easy-to-use online membership area, you'll notice the care we've put into every aspect of a Green Flower course.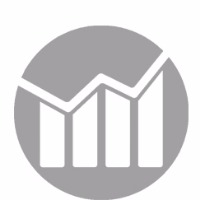 Great Results
We only work with the world's top experts to ensure that you get the very best guidance, which translates into the very best results.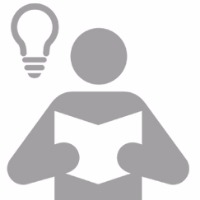 Easy to Learn
We work extra hard to make sure our experts break down everything into easy-to-digest, step-by-step bites that everyone can learn and apply.
Videos
| Title | | Runtime |
| --- | --- | --- |
| Joint School #1- Joints vs Alternatives | | 2:38 |
| Joint School #2- Everything You Need To Roll A Joint | | 4:48 |
| Joint School #3 - Roll A Joint | | 3:35 |
| Joint School #4 - Shaping the Joint Into Cones and Pinners | | 1:38 |
| Joint School #5- How to Roll Inside Out | | 2:08 |
| Joint School #6 - How to Light A Joint | | 2:15 |
PDFs
Reviews
Anonymous
about 1 year ago
This was a fun course. I have been rolling joints for about 40 years and really have never seen it done this way. I had never heard of using a "crutch" which I guess is actually a filter of sorts. In my thinking this is wasting the fine resin that accumulates on the end of a joint. Maybe this is just old time thinking, but I usually snort my roaches so as not to waste any of the good stuff. I did love watching this and will definitely try lighting up in this way. Thanks guys
Anonymous
about 1 year ago
This course was simple but even as an experienced cannabis enthusiast I did learn some things! The next one I roll will be inside out! Helpful info, thanks guys!
Anonymous
over 1 year ago
Really enjoyed these quick lessons. I knew most of the information but I did just buy Black Rocks safety case. Great class for beginners and cool new company to be introduced to.
FAQ
Q: When does the class start?
The moment you join INSIDER! Everything is instantly available to you inside your membership area.
Q: How do I access the content and for how long do I have access?Log in with your username and password that you created. You can access the content for as long as you are a member.