Watch This Class Free
Register now and watch this entire class for FREE.
Jeff The 420 Chef Cannabis Thanksgiving Special
Jeff The 420 Chef
Most people love the idea of cooking with cannabis, but have no idea where to start!
Fortunately, with Thanksgiving right around the corner, we've brought in Jeff the 420 Chef to walk you, step-by-step, through how to create a delicious cannabis-infused dinner!
Join us for this hands-on class to learn how to make cannabis-infused, gourmet food with this renowned chef!
Jeff the 420 Chef will teach you:
How to responsibly prepare and host a Thanksgiving dinner with cannabis infused foods and side-dishes.
How to make "Canna-Chocolate Eggnog", "Turkey with canna-gravy" and more.
What kind of cannabis products and ingredients you need.
How to decide which dishes to infuse and which ones are you should leave un-medicated.
Why it can be useful to include CBD into your recipes when cooking with cannabis.
A special technique called "layered Micro-Dosing" which ensures everyone can control and enjoy their experience
How to talk to your guests to make sure everyone has a fun, safe, and enjoyable time.
Much more!
Get Instant Access:
Watch the entire class instantly
Learn how to responsibly prepare and host a Thanksgiving dinner with cannabis infused foods and side-dishes.
PDF download of 5 Canna-recipes
Become an INSIDER to gain 24/7 access to this and other premium cannabis DIY courses and content.
Instructor
Jeff The 420 Chef
Celebrity Cannabis Chef, Author 420 Gourmet
Dedicated to improving the lives of other people through innovative cannabis cuisine, Jeff the 420 Chef is the only cannabis chef in the world that specializes in cooking and baking with specially crafted cannabutters and cannaoils, created specifically to achieve the health and wellness goals of those who choose to medicate with cannabis.
Jeff is also the only chef that teaches homemakers, cooks and chefs of all levels, how to cook and bake with cannabis in their own homes, and most importantly, demonstrates how to properly prepare and dose cannabis edibles.
Featured on TV, radio and in numerous articles, Jeff the 420 Chef invented Light Tasting and Tasteless Cannabutter and Cannaoil as well as the THC/CBD Calculator - a very specific dosing system for home cooks.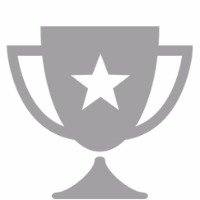 Top-Notch Quality
From the high-quality content to the easy-to-use online membership area, you'll notice the care we've put into every aspect of a Green Flower course.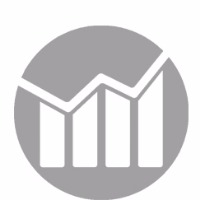 Great Results
We only work with the world's top experts to ensure that you get the very best guidance, which translates into the very best results.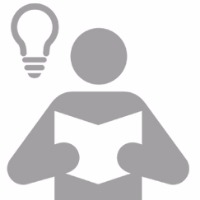 Easy to Learn
We work extra hard to make sure our experts break down everything into easy-to-digest, step-by-step bites that everyone can learn and apply.
Videos
| Title | | Runtime |
| --- | --- | --- |
| Jeff the 420 Chef Cannabis Thanksgiving Special | | |
Bonus PDFs
Jeff the 420 Chef's Special Thanksgiving Feast Recipes
Jeff the 420 Chef shares 5 recipes of his favorite Cannabis-infused Thanksgiving dishes! Available for download for INSIDERS!
Reviews

Nobody has reviewed this course.
FAQ
Q: When does the class start?
The moment you join INSIDER! Everything is instantly available to you inside your membership area.
Q: How do I access the content and for how long do I have access?
Log in with your username and password that you created. You can access the content for as long as you are a member.