Watch This Class Free
Register now and watch this entire class for FREE.
Your proven step-by-step guide to grow your own top-shelf organic cannabis at home utilizing small spaces like your closet or spare room.
Imagine . . . more high-quality cannabis at your fingertips than you could even consume in a year. Imagine having enough premium flower that affords you the opportunity to experiment with cannabis cooking, making tinctures, or even cannabis juicing. Now imagine how you'll feel knowing you grew it yourself. Most importantly, you'll be 100% confident about the quality, safety, and purity of your cannabis!
In this new, thorough, and easy-to-follow online course, 20-year expert cannabis grower Ariana Tibbets will leave no stone unturned in guiding you on how to grow your own high-quality cannabis using even the smallest of spaces like a closet or spare room. Plus she'll help you avoid the 7 most common growing mistakes that lower your quality, or even worse, kill your crop.
You'll discover exactly what gear you'll need to get started, and precisely how to set up your space. You'll acquire the knowledge to grow healthy giant buds, and grasp how to properly harvest, cure and store your yield for maximum quality and potency. In essence, you'll receive everything you need to grow your own top-shelf organic cannabis from home, even if you have little or no experience.
Stop paying top dollar for other people's cannabis, and start enjoying the satisfaction and fun of growing your own high-quality, clean, organic cannabis from home.
You'll benefit by understanding:
How to turn any small indoor space like a closet, shed, or spare room into your perfect grow space
An exact breakdown of the equipment you need to grow at home, even on a tight budget
Step-by-step guidance on exactly how to set up your grow space so you achieve the largest yields.
Recommendations on where to acquire seeds and clones with pure genetics you can trust
Specific steps to take at every turn of the growing process so you are 100% clear and confident
Secrets about how to harvest, cure, and store your cannabis for maximum quality, appearance and potency
The entire process from start to finish about growing your own organic cannabis at home
This course is for you if:
You're new to growing cannabis, and you want a credible expert to walk you step-by-step through every part of the process.
You've grown once or twice in the past, but you'd love an easy-to-follow guide to bring you up to speed on current best practices.
You want to explore cooking with cannabis, and making your own cannabis products which is made possible by growing at home.
You're looking to save a ton of money by growing a large quantity of your own clean medicine at home.
You want to experience the pride of growing your own cannabis, taking care of these beautiful plants, and consuming your very own clean, organic medicine.
Why you should do this now...
You can save up to $2,000 per year by growing your own cannabis at home.
Ariana is a 20+year growing veteran who will make this process 1000x easier on you.
You'll learn the entire process from A-Z so you don't miss important steps or make unnecessary mistakes.
We care deeply about you getting clean, organic, whole-plant cannabis.
This course includes:
4 modules of step-by-step video training on exactly how to grow your own organic cannabis at home (indoors)
Learn even more from Ariana's direct answers to questions from course participants with instant access to 2 recorded Q&A calls
Fun and helpful videos including the grow-gear shopping trip, full assembly of your space, seeding, planting, cloning, pest control, harvesting, curing and storing
Handouts for everything like comprehensive shopping lists, exclusive resources and success guides
Anytime access to enjoy this online course (for life)
30 Day 100% Money Back Guarantee
Instructor
"CannaGirl" Ariana Tibbets
Master Gardener & Certified Herbalist
Master Gardener & Certified Herbalist with over 20+ years of field experience in the cannabis industry, paired with university and secondary education degrees with a focus on botanicals and science, Ariana is a true cannabis expert with a wealth of knowledge to share with the world. As the founder of Emerald Flower Farmacy Cooperative, CannaGirl and Emerald Herbals, Ariana has worked with the plant from every angle -- growing, cultivation, product creation, concentrates, and many more. With long ties to the Humboldt County cannabis culture, plus a strong finger on the pulse of the evolving cannabis industry, Ariana is the perfect guide to helping you enjoy the many life-changing benefits of this incredible plant.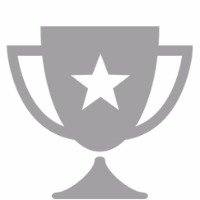 Top-Notch Quality
From the high-quality content to the easy-to-use online membership area, you'll notice the care we've put into every aspect of a Green Flower course.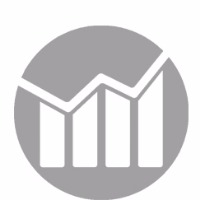 Great Results
We only work with the world's top experts to ensure that you get the very best guidance, which translates into the very best results.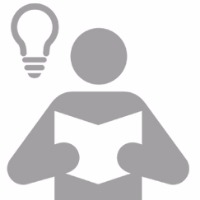 Easy to Learn
We work extra hard to make sure our experts break down everything into easy-to-digest, step-by-step bites that everyone can learn and apply.
Videos
| Title | | Runtime |
| --- | --- | --- |
| Introduction with Layout & Equipment Requirements | | 25:40 |
| Set Up Your Gear | | 11:40 |
| Growing Your Plants | | 17:39 |
| Harvest, Cure and Store | | 16:20 |
| Step by Step Videos | | Runtime |
| --- | --- | --- |
| Starting From Seed | | 4:38 |
| Starting From Clones | | 7:03 |
| Transplanting | | 3:01 |
| Watering & Fertilizing | | 5:43 |
| Additional Pest Control | | 8:30 |
| Topping for More Buds | | 3:18 |
PDFs
Indoor Grow Course Slides
Bonus Audios
| Title | | |
| --- | --- | --- |
| Bonus Q&A Call 1 Recording with Ariana | | |
| Bonus Q&A Call 2 Recording with Ariana | | |
Bonus PDFs
Top 10 Cannabis Seed Banks
Top 10 Most Common Mistakes
Shopping List – Initial Investment
Quick Guide for Temperature & Humidity
Quick Guide for Dark & Light Times
Best Practices for Indoor Growing
2 Bonus Call Recordings with hours of additional teaching, problem solving and tips.
Reviews
A better way !!!
3 months ago
Great class for me and I think for any beginner. I'm definitely the green horn . Maybe someday I will be a green thumb.
FAQ
Q: How much can I expect to grow from this course?
That's up to you, but Ariana tends to get 1-4 pounds per plant. Yes, pounds.
Q: How much money can I save growing my own?
If you consume an eighth of flower every week, you'll save over $2,000+ in just one year.
Q: When does the class start?
The moment you register! Everything is instantly available to you inside your membership area.
Q: How big of a space do I need to grow indoors?
As small or large as you have! Ariana will give you exact guidance to get setup in any size space quickly and on a budget.
Q: What if I have questions?
Inside the course, you can email us questions and we'll get them answered for you. We've got your back. And be sure to listen to the bonus Q & A recordings.