Watch This Class Free
Register now and watch this entire class for FREE.
If your dog or cat is dealing with pain, arthritis, anxiety, limping, seizures, cancer, or other life-threatening illnesses, cannabis might be your perfect solution.
When you favorite furry friend gets sick, develops a chronic condition, or gets diagnosed with an illness, it's heartbreaking. Especially because so many western pharmaceutical treatments are not fully effective, leaving you feeling helpless and scared about your best friend's uncertain future.
In this ground-breaking new online course, we will give you a step-by-step breakdown about EXACTLY how to treat your pet with all-natural cannabis which could be a much more effective and safe solution.
Traditional pet therapies can be quite costly, and still not provide the results you're looking for. Take advantage of this new online course which will give you a safer, more effective, and more enjoyable approach to getting your 4-legged friends back to great health.
You'll benefit by understanding:
The safest and most effective ways to treat your pet's illnesses and symptoms with cannabis
Specific medical conditions that can be helped with cannabis
How the endocannabinoid system functions in pets as in humans
Exactly what type of cannabis products are best for your pets, where to get them, and which ones you should definitely avoid
Clear guidelines on dosing your pets, with specific guidelines per animal and illness
When to use THC and when to use CBD, or both, for your pets specific symptoms
Various approaches for treating cats and dogs and how they both respond well with cannabis
Other alternative therapies you should use with cannabis to increase the effectiveness of your approach
You'll learn how cannabis can help these pet conditions:
Arthritis
Cancer
Degenerative joint disease
Pain
Limping
End-of-life care
Poor appetite
Vomiting
Inflammation
Seizures
GI problems
Anxiety / stress / restless nights
This course is for you if:
Your pet is sick, in pain, aging, or at end of life and needing better care
You'd like to explore a much more effective and natural solution for them using cannabis
You want to make sure you're being 100% safe.
You want expert guidance from world-renowned veterinarians who have decades of experience treating sick pets with this all-natural solution
Get Instant Access:
Watch the entire 3+ hour MasterClass instantly
Learn the safest and most effective ways to treat your pet's illnesses and symptoms with cannabis
24/7 access, for LIFE!
Complete collection of Course presentation slides for all THREE modules.
Instructors
Gary Richter, MS, DVM
Veterinarian/Certified Veterinary Acupuncturist/ Certified Veterinary Chiropractor
Dr. Gary Richter is a certified veterinary acupuncturist and certified veterinary chiropractor. As owner and medical director of Montclair Veterinary Hospital, Dr. Richter understands the benefits of both conventional and holistic treatment methods. His professional goal is to provide a center where pets can receive effective holistic therapies in conjunction with the treatment and care from their general practice veterinarian. He also places great emphasis on the well-being of the pet owner, knowing that a sick pet can cause great strain and strong emotions.
Dr. Richter is a graduate of the University of Florida with a Bachelors of Science, a Masters of Science in Veterinary Medical Science and a Doctorate of Veterinary Medicine.His expertise and experience includes time as a full-time emergency medicine clinician in Berkeley at Pet Emergency Treatment Service and as a general practitioner at Berkeley Dog & Cat Hospital. Dr. Richter has been the owner and medical director of Montclair Veterinary Hospital since 2002.
Robert J Silver, DVM MS CVA
Veterinarian/Acupuncturist/Author
Dr. Rob Silver is one of the pioneers in the field of blending and integrating alternative therapies with conventional practices. His integrative practice in Boulder Colorado was one of the first of its kind in the United States. He uses state-of-the art conventional diagnostics and therapeutics hand-in-hand with acupuncture and nutraceutical and herbal therapies.
He is currently the president of the Veterinary Botanical Medical Association, www.VBMA.org, and has served in the past on the Board of Directors of the American Holistic Veterinary Medical Association and as President of the Rocky Mountain Veterinary Medical Association.
As a veterinary herbalist in Colorado, he has become expert in the use and applications of cannabinoid therapies. As a result, he is author of the book, Medical Marijuana and Your Pet www.potforpets.info. Dr. Silver is the Chief Medical Officer of RxVitamins (www.rxvitamins.com ), a veterinary nutraceutical company, and Director of the Animal Health Division of Folium Biosciences, a vertically-integrated Hemp company in Colorado Springs.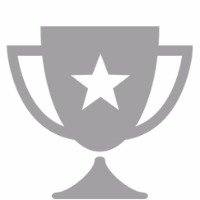 Top-Notch Quality
From the high-quality content to the easy-to-use online membership area, you'll notice the care we've put into every aspect of a Green Flower course.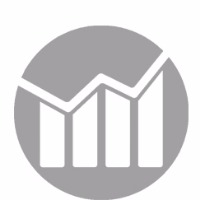 Great Results
We only work with the world's top experts to ensure that you get the very best guidance, which translates into the very best results.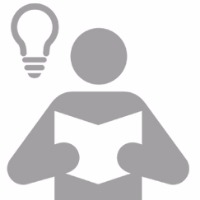 Easy to Learn
We work extra hard to make sure our experts break down everything into easy-to-digest, step-by-step bites that everyone can learn and apply.
Videos
| Title | | Runtime |
| --- | --- | --- |
| Cannabis For Pets - Introduction to Treatment Strategies (Module 1 video) | | 52:37 |
| Cannabis For Pets - How to Treat Your Pet With Cannabis Safely And Effectively (Module 2 video) | | 17:05 |
| Cannabis For Pets - Patient Stories of Cannabis Treatment Benefits (Module 3 part 1 video) | | 56:41 |
| Cannabis For Pets - Patient Stories of Cannabis Treatment Benefits (Module 3 part 2 video) | | 40:41 |
PDFs
Module Three Part 2 Course Slides
Module Three Course Slides
Bonus Videos
| Title | | Runtime |
| --- | --- | --- |
| Bonus- Cannabis For Pets: Progressive Veterinarians Tackle FAQs | | 42:40 |
Bonus PDFs
Step by Step Cannabis/Hemp Dosing Calculations for Pets
Chapter 8: Types of Cannabis Products Available for Your Ailing Pet (dispensary guide)
Chapter 9: How To Make Your Own Cannabis Extract For Your Ailing Pet
Bonus Materials:
Two PDF chapters from Dr. Rob Silver's book Medical Marijuana and Your Pet: Chapter 8 - Types of Cannabis Products Available for Your Ailing Pet (dispensary guide) and Chapter 9 - How To Make Your Own Cannabis Extract for Your Ailing Pet
PDF of Step-by-Step Cannabis/Hemp Dosing Calculations from Dr. Gary Richter
Video- Cannabis For Pets: Progressive Veterinarians Tackle FAQs
Reviews
Ahnalira
10 months ago
I found this to be a good basic overview of how to dose dogs, primarily, for a variety of issues. I would have liked more variety on the types of pets. My favorite learning was the description of how to know your dog has had too much--drooling and standing with legs spread. That was very helpful.
Stan Yancius
over 1 year ago
I have pet birds & a cat. My friends have multiple dogs & cats + one with a horse & two tortoises. I knew I had to get this MasterClass because of the topic. I am so happy to have watched it live and then in the future again & again so this plant can help all of our friends. I learned more useful information here than in many of my science classes as I studied to become a chemist. Thank you everyone at Green Flower!!!
Wendy
over 1 year ago
This is a wonderful class with a great deal of info provided. I am especially grateful for the detailed instructions on how to figure out dosing, and the different ratios of CBD:THC that are applicable to various conditions. I also really appreciated the many case stories of actual pets, and the realistic and penetrating discussion of the benefits and limitations of using cannabis with pets. This course was far and above anything else I've encountered on this subject, well worth the money. Don't know if this is the appropriate forum to ask questions, but I would love to know Dr. Richter's and Dr. Silver's opinion/experience related to using low dose cannabis (particularly CBD) as a health-enhancing supplement for pets. Could a daily CBD supplement (or even one with both CBD and THC) be a good preventative measure?
FAQ
Q: When does this Masterclass start?
The moment you register, you'll get instant access to the entire Masterclass to watch anytime you want. You'll also have lifetime access.
Q: Will this course help me with my pet's health challenges?
Yes, you will receive top quality education from two of the leading experts around using cannabis to strengthen your pet's health. This will save you a tremendous amount of time, energy, and struggle.
Q: What if I'm in a non-legal state?
Each person has to take full responsibility for their pet's health and wellness. This course empowers you to do that regardless of where you live.
Q: What if I don't have access to a dispensary?
You should still learn everything you can about cannabis so can do the best you can with what's available to you.
Q: How do I access the content and for how long do I have access?

You will have LIFETIME access to this entire course and all the bonuses. You will be sent a link with your own unique login and password the moment you register.
Q: Are there any bonus materials included with this course?
Yes! After purchase you will have access to download/print multiple supporting documents from each module, at your convenience.
Q: Can I get a refund?
If you are not satisfied, you can get a 100% refund within 30 days of your purchase.
Q: Should I take this course now?
If your pet is suffering from an ailment or condition that cannabis could treat more effectively, the answer is YES! There's so much to learn about this plant. This Masterclass puts it all together in one easy place for you.