Watch This Class Free
Register now and watch this entire class for FREE.
How Cannabis Can Improve the Quality of Your Relationships
Dr. Sebastián Marincolo, PhD
Most people crave deeper relationships, better social skills, and a more genuine understanding of self/others. Did you know that the right dose and strain of cannabis can help you achieve these intentions and more?
In this exciting new live-class, renowned cannabis philosopher & researcher, Sebastian Marincolo will help you understand:
How cannabis can enhance your empathic understanding to connect more deeply with others
How to use cannabis to resolve conflicts or differences in your relationships
How to set up a favourable environment for cannabis and connection
How to make sure you're using the right dose and strains for improving your relationships
How to interact with others who might not approve of your cannabis use to help them see the benefits you receive
Ask your questions LIVE and get real answers from the expert
Much more!
Get Instant Access:
Watch the entire class instantly
Learn how cannabis can assist in deeper relationships, better social skills, and a more genuine understanding of self/others
Become an INSIDER to gain 24/7 access; You can cancel your membership at any time!
Instructor
Dr. Sebastián Marincolo, PhD
PhD, 13-year researcher / author on the cannabis high
Dr. Sebastián Marincolo holds a Ph.D in philosophy from the University of Tübingen, Germany, with a thesis in the field of the philosophy of mind. His research has received several academic fellowships and awards by exploring the philosophy of mind, neurocognition, and on altered states of mind, with a special focus on the cannabis high. Marincolo has published dozens of essays on the cannabis high, published three books on the cannabis high, and has worked with marijuana expert Harvard Associate Prof. Emeritus Lester Grinspoon.

Personally. Marincolo has used cannabis himself for various purposes and financed much of his research with his creative work. For more than five years he was a creative director and consultant for one of the biggest foundations in Germany and has more than 25 years of experience as a freelance photographer. His art photography from New York City, Rio de Janeiro, Bali and other places has been shown in various exhibitions and art galleries in Germany and the U.S.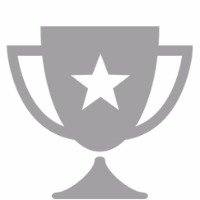 Top-Notch Quality
From the high-quality content to the easy-to-use online membership area, you'll notice the care we've put into every aspect of a Green Flower course.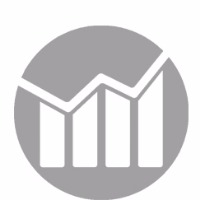 Great Results
We only work with the world's top experts to ensure that you get the very best guidance, which translates into the very best results.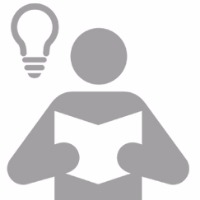 Easy to Learn
We work extra hard to make sure our experts break down everything into easy-to-digest, step-by-step bites that everyone can learn and apply.
Videos
| Title | | Runtime |
| --- | --- | --- |
| How Cannabis Can Improve the Quality of Your Relationships | | 1:27:50 |
Bonus PDFs
Marijuana, Empathy, and Severe Cases of Autism
Reviews
Johnny Scrogger
about 1 year ago
this class is spot on. I never thought this day would come to here it from some one else things I long suspected and new deep in my heart were true abut this plant. Perfect. I started in 1975 I know about stigma so many people could benefit from this plant if used properly. Cannabis infused coconut oil in the bed room is absolutely amazing. Dosage is every thing less is better work your way up and enjoy.
Kelly
about 1 year ago
This was an awesome class with so much information. A must watch!!!!
FAQ
Q: When does the class start?
The moment you join INSIDER! Everything is instantly available to you inside your membership area.
Q: How do I access the content and for how long do I have access?
Log in with your username and password that you created. You can access the content for as long as you are a member.