Watch This Class Free
Register now and watch this entire class for FREE.
Learn How To Make Your Own Cannabis-Infused Foods, Drinks & Oils While Controlling The Dose
Robyn Griggs Lawrence
This World-Renowned Cannabis Chef Wants To Walk You Step-By-Step Through The Fundamentals of Cooking with Cannabis
If you're interested in learning how to cook with cannabis while avoiding the all too common over-consumption experience, this brand new course will more than tickle your tastebuds. You'll learn how to create the highest quality cannabis-infused oils and butters right, that become your go-to foundation for cannabis cuisine. You'll get a clear foolproof way to properly dose your foods so that you never over-consume or create a bad experience for others. You'll learn how, why, and when to decarboxylate your cannabis for maximum benefits and effects. And you'll discover how to create your own healthy edibles that aren't full of sugars or artificial flavors.
The industry is filled with edibles that have confusing labels, too much sugar, unpredictable effects and inconsistent batches. It's time that you learn the fundamentals of how to cook with cannabis, so you can start enjoying the immense health benefits of cannabis infused foods, drinks, and oils right from your very own kitchen.
You'll benefit by understanding:
How to make your own cannabis infused butters, oils, tinctures, and drinks right from home
How to dose safely and effectively to avoid over-consumption
How to avoid the "weed-y" taste that comes from poor cooking methods
How to make healthy edibles that aren't full of sugar or artificial flavors
How to properly decarboxylate your cannabis for maximum effect & potency
How much fun it is to cook with cannabis!
This course is for you if:
You want to enjoy the many benefits of cannabis but you don't want to smoke
You need the effects of cannabis to last longer for health and wellness purposes
Women, baby boomers and older populations with your unique needs and desires
You'd like a discreet way to consume that's free of judgement or stigma
You'd love to experiment cooking with cannabis but need to feel safe and confident
Why you should do this now…
Making your own infused foods & edibles will majorly cut down on how much money you spend buying from others.
You'll drop the fear and hesitation of cooking with cannabis by understanding exactly how to properly dose.
You can make whatever healthy infused dishes you want.
It's a ton of fun!!!
This course includes:
4 modules of step-by-step video training and videos to show you exactly how to confidently cook with cannabis, no matter how much experience you have now.
Over 10 exclusive downloadable PDF's including a comprehensive shopping list, step-by-step directions and special charts to help you understand flavors, strains and terpene profiles.
Learn even more from Robyn's direct answers to questions from course participants with instant access to 2 recorded Q&A calls
24/7 access, you can cancel your membership at any time
Instructor
Robyn Griggs Lawrence
Author
Robyn Griggs Lawrence is the author of the highly acclaimed cannabis cookbook: "The Cannabis Kitchen Cookbook, a collection of know-how, advice and recipes from America's top cannabis chefs." Having been featured on multiple national publications like Bloomberg, The Guardian, Fast Company, Alternet, Publishers Weekly and many more, her mission is to educate people about how to safely prepare and imbibe organic, sustainably grown cannabis for health and wellbeing.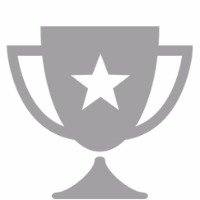 Top-Notch Quality
From the high-quality content to the easy-to-use online membership area, you'll notice the care we've put into every aspect of a Green Flower course.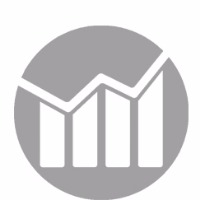 Great Results
We only work with the world's top experts to ensure that you get the very best guidance, which translates into the very best results.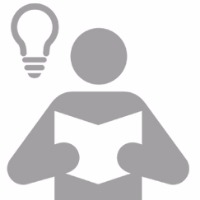 Easy to Learn
We work extra hard to make sure our experts break down everything into easy-to-digest, step-by-step bites that everyone can learn and apply.
Videos
| Title | | Runtime |
| --- | --- | --- |
| The Fundamentals of Cooking with Cannabis | | 14:52 |
| Cannabis Forms for Cooking | | 14:33 |
| Infusion Basics | | 35:33 |
| How to Dose with Cannabis Food | | 10:32 |
PDFs
Cooking With Cannabis Slides Handout
Bonus Audios
| Title | | |
| --- | --- | --- |
| Bonus Q&A Call 1 Recording with Robyn | | |
| Bonus Q&A Call 2 Recording with Robyn | | |
Bonus PDFs
10 Great CBD-Dominant Cultivars
What to Do When You Eat Too Much Cannabis
Top Cultivars for Cooking
Simple Butter & Oil Infusions Handout
Journal Prompts for Infusion Process
How to Make An Alcohol Tincture Handout
How to Make a Hash Infusion
Best Foods for Micro-Dosing
THC and CBD Calculation Spreadsheet v2
Terpene Chart from The Cannabis Kitchen Cookbook
How to Make a Glycerin Tincture
Bonus Calls
2 Valuable Q&A session recordings included, where Robyn discusses many additional aspects of cooking with cannabis with course participants.
Reviews

Nobody has reviewed this course.
FAQ
Q: When does the class start?
The moment you join INSIDER! Everything is instantly available to you inside your membership area.
Q: What if I have questions?
Inside the course, you can email us questions and we'll get them answered for you. We've got your back. And be sure to listen to the bonus Q & A recordings.
Q: How do I access the content and for how long do I have access?
Log in with your username and password that you created. You can access the content for as long as you are a member.
Q: Is this right for me?
If you feel a resonance with the information on this page, it is likely perfect for you!