Stacey Kerr is a medical doctor who decided to do a deep dive into the research about cannabis and pregnancy. Coupled with her deep experience in a community that used cannabis heavily during pregnancy, she is uniquely qualified to discuss whether cannabis does or does not have an effect on the child and the mother.
In this exciting new online class, Dr. Kerr will share what she's learned from the research about cannabis and pregnancy, plus share her own anecdotal experiences.
Understand whether it's safe to use cannabis during pregnancy and breastfeeding
Find out if there are any long term negative (or positive) side-effects
Look at the current research about cannabis and pregnancy from a scientific perspective
Results from a private survey of women who used cannabis during pregnancy, including how those children are doing today as adults
Guidelines for possible cannabis use during pregnancy
Ask your questions LIVE and get real answers from the expert
Much more!
Get Instant Access:
Watch the entire class instantly
Explore whether cannabis does or does not have an effect on the child and the mother.
Become an INSIDER to gain 24/7 access; You can cancel your membership at any time!
Instructors
Stacey Kerr M.D.
Family Medicine Doctor, Cannabis Researcher & Consultant
In college, Stacey Kerr, MD earned a BS in elementary education/special education for emotionally disturbed adolescents. After graduating, she lived in the largest intentional spiritual community in the US (The Farm) for 10 years, where cannabis was used daily by many/most of the members. Stacey explored the spiritual aspects of mind altering medicines. She went to medical school after leaving The Farm, when her children were both in elementary school. Dr. Stacey became a grandmother before she finished her residency in family medicine. She had a full-scope family practice in which she delivered hundreds of babies and helped them grow to adulthood. Dr. Stacey also wrote a book- Homebirth in the Hospital to help empower women who have babies in hospital settings. She is a teacher, a physician, and a writer/author. Dr. Stacey is a medical consultant for Hawaiian Ethos on the Big Island of Hawaii. She rides a Harley Softail, and plays marimba in a marimba band called Ambuya.
Green Flower
At Green Flower, our mission is to help you learn everything about cannabis today. That's why we work with the world's top cannabis experts, help them package their knowledge into easy-to-understand courses, classes, videos, and articles, and then send them to you! So whether you're interested in using cannabis as medicine, starting your own cannabis business, being a better activist, or growing your own cannabis at home, we've got you covered.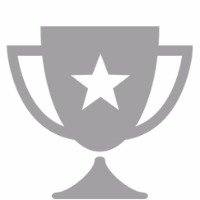 Top-Notch Quality
From the high-quality content to the easy-to-use online membership area, you'll notice the care we've put into every aspect of a Green Flower course.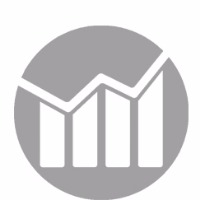 Great Results
We only work with the world's top experts to ensure that you get the very best guidance, which translates into the very best results.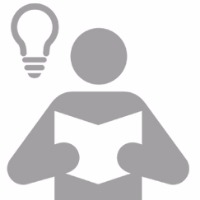 Easy to Learn
We work extra hard to make sure our experts break down everything into easy-to-digest, step-by-step bites that everyone can learn and apply.
Videos
| Title | | Runtime |
| --- | --- | --- |
| Cannabis & Pregnancy: Is It Safe Or Not? | | 0:34 |
Bonus PDFs
CANNABIS & PREGNANCY: WHAT DO WE KNOW?
Bonus Items
32-page PDF: Cannabis & Pregnancy- What Do We Know?
Reviews
Olivia
11 months ago
My children are healthy because of Cannabis.
FAQ
Q: When does the class start?
The moment you join INSIDER! Everything is instantly available to you inside your membership area.
Q: Are there any bonus materials included with this course?
Yes! After joining Insider you will have access to download/print the bonus document, at your convenience.
Q: How do I access the content and for how long do I have access?
Log in with your username and password that you created. You can access the content for as long as you are a member.