Watch This Class Free
Register now and watch this entire class for FREE.
The Cannabis Health Challenge: A 10 Day Online Challenge To Enhance Your Health & Happiness With Cannabis
Take The Cannabis Health Challenge
with Green Flower
Insider
Get instant access to The Cannabis Health Challenge + every other class in our library when you become an Insider.
A First-Of-Its-Kind Online Challenge To Prove To Yourself & Others That Cannabis Can Truly Improve Your Mental, Physical, and Spiritual Well-Being.
Each day for 10 days (you can start the moment you join INSIDER), you'll get a short video that will guide you on how to consume cannabis responsibly and then engage in 3 health-enhancing activities:
Cannabis + Fitness: move your body and get the blood flowing.

Cannabis + Food: eat better foods and drink more H20.

Cannabis + Reflection: spend time designing your better life.
There will also be BONUS activities you can do each day to improve your relationships, creativity, skills, and organization that are worth extra points. If you're feeling competitive, these bonus challenges are for you.
When you do the activities daily, you earn points. When you earn enough points, you'll WIN the challenge.
So fun!
Why Are We Doing This Cannabis Health Challenge?
Because we believe that cannabis is a profound tool to enhance your health, happiness and well-being, and by going through this challenge as a community, we'll prove it to each other and the world.
Plus, who doesn't love a good challenge! Especially when it's about using your favorite plant to enhance your life!!
How The Cannabis Health Challenge Will Improve Your Life
Cannabis makes working out easier and more fun. You'll find yourself getting in better shape and actually enjoying the process (what a concept)!

Cannabis makes food taste better, even healthy food! So it will be easier and more enjoyable for you to eat better foods that improve your energy and mental clarity.

Cannabis helps open your mind to new ways of looking at yourself and the world. Using cannabis and spending time in reflection will help you design your better life.

Doing this challenge as a community will give you accountability and support you need to see it through, plus meet a lot of cool people in the process!
The Cannabis Health Challenge Is For New Cannabis Consumers & Veterans Alike!
Regardless of how much experience you have with cannabis OR personal development, we've designed this 10-day experience to be fun and easy for everyone.
We'll give you exact guidance on how to use cannabis in the safest, healthiest, and most effective way, plus we'll give a daily video to walk you step-by-step through how to win the daily challenges.
You do not need any fancy gym equipment or accessories, and you can use any type of cannabis available to you (though we will give you specific suggestions for you if you have access to more cannabis options).
Your only commitment will be to carve out about 20-30 minutes each day where you can responsibly consume cannabis and participate in the 3 activities (fitness, food, and reflection).
You can do that…. right?
The Only Way For You To Participate In The Cannabis Health Challenge Is To Become An INSIDER.
The moment you become an INSIDER, you will instantly unlock the Cannabis Health Challenge, along with our entire library of credible cannabis classes from the world's top experts you can watch anytime you want.
There is no obligation to remain an INSIDER and you can cancel your membership at any time.
Take The Cannabis Health Challenge
10-day online challenge to improve your health and happiness with cannabis
Interact with thousands around the world in our private community (you can remain anonymous)
Designed for new cannabis consumers and veterans alike
Prove to yourself and others that cannabis can truly enhance your mental, physical, and spiritual well-being!
Become an INSIDER to gain instant access now
Instructor
Green Flower
Green Flower is the world's most trusted platform for cannabis knowledge, insights, and training. Whether you want to learn how to use cannabis medicinally, be a part of this blossoming cannabis industry, grow your own cannabis, discover the science of the plant, or much more, you now have access to the world's leading cannabis experts, researchers, scientists, doctors, and entrepreneurs, anytime, anywhere.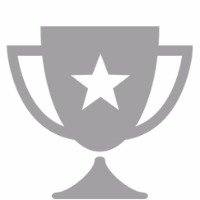 Top-Notch Quality
From the high-quality content to the easy-to-use online membership area, you'll notice the care we've put into every aspect of a Green Flower course.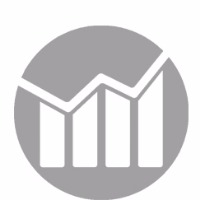 Great Results
We only work with the world's top experts to ensure that you get the very best guidance, which translates into the very best results.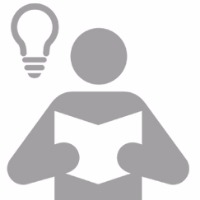 Easy to Learn
We work extra hard to make sure our experts break down everything into easy-to-digest, step-by-step bites that everyone can learn and apply.
Videos
| Title | | Runtime |
| --- | --- | --- |
| Welcome To The Cannabis Health Challenge | | |
| How To Score Points | | |
| The 3 Daily Activities Of The Challenge | | |
| How To Score Bonus Points | | |
| How To Use Cannabis During The Challenge | | |
| 7 Tips To Get The Most Value From This Challenge | | |
| Day 1 Challenge | | 2:48 |
| Day 2 Challenge | | 2:18 |
| Day 3 Challenge | | 3:09 |
| Day 4 Challenge | | 2:30 |
| Day 5 Challenge | | 1:54 |
| Day 6 Challenge | | 2:25 |
| Day 7 Challenge | | 1:46 |
| Day 8 Challenge | | 2:07 |
| Day 9 Challenge | | 1:56 |
| Day 10 Challenge | | 2:35 |
PDFs
Cannabis Health Challenge Rules
Cannabis Health Challenge Tracker
Cannabis Health Challenge Resources
Reviews
Jane & Ben
over 1 year ago
The Cannabis Challenge changed my life. Structure, accountability, and meaningful community interaction intertwine to motivate, inspire, and transform. The ten day period launched a life style change I plan to continue. Through the challenge, I discovered and implemented a more efficient system of time management, purposeful behavior, healthy eating, and mindful cannabis consumption. Whereas I used to Just Contemplate Exercise, I now actually participate in a daily swim regime that includes 15 to 30 minutes lap swimming --- completed daily usually before 8 AM. As a Licensed/Accredited Professional Procrastinator, These Results Are Amazing! Anyone wishing to demonstrate the magnificently mind-boggling amazingly powerful properties of responsible cannabis consumption combined with the Green Flower Ten Day Challenge will find this opportunity Life Transforming.
CRT
over 1 year ago
This is a wonderful class! I learned a great deal and made some positive changes to my habits.
KV
over 1 year ago
This challenge has been great for me. It has helped me focus on myself for 8 days straight now. I do feel the growth. I'm actually starting to re learn some of the things that made me happy and also more productive. Even though this is a 10 day Challenge I believe I am earning tools to complete the construction project that is called life. Thank you Green Flower Media for the resources. And thank you community for the support and friendly competition
MikeBB
over 1 year ago
This has been the start of an amazing jouney, that I plan to continue for the rest of my life. Using small amounts of cannabis to enhance your daily activities has been a real eye opener. I encourage everyone to do this challenge, and share your progress with the rest of the GF family. Do it!!! And have fun!!!
Jerry
over 1 year ago
Half way there! What a great 5 days. I have been getting in all that is needed, plus more! I am a senior and just finished the viewing of tonight's training from Green Flower. Great job as usual Max! There have been a couple of days this week where I did the challenge twice. It has been rewarding to say the least. I was treated a few months back for liver cancer and just had my first three months check up and all looks well....that was one of my dual challenge effort during one day. I look forward to the next 5 days. Jerdude coming to you from Texas! Thanks again!!!!
FAQ
Q: When does the challenge begin?
You can start the Cannabis Health Challenge the moment you become an INSIDER.
Q: How much time will it take each day to complete the challenge?
It will take you about 15-30 minutes each day to complete the 3 activities. There is also a BONUS category where you can win extra points for doing additional activities.
Q: What benefits can I expect for taking this challenge?
You'll get into much better shape and feel strong and powerful in your body. You'll have more energy and mental clarity. And you'll discover new things about yourself that will help you design a happier and more purpose-filled life. Take this challenge and you'll definitely be surprised by how good you feel at the end.
Q: What can I win for completing this challenge?
First and foremost, you'll WIN a much healthier and happier life.
Q: Do I have to tell anyone that I'm taking this challenge?
No, you can remain completely anonymous if you'd like.
Q: Who else is doing this challenge?
People from all around the world will be participating in this fun online challenge together! You will be able to interact and connect with the entire community once you're an INSIDER.
Q: Can I invite my friends to take this challenge with me?
Definitely! It's going to be so much fun to do this as a community!!
Q: How can I sign up to participate?
Become a Green Flower INSIDER and you'll get instant access to the challenge, plus you'll also unlock our entire library of credible cannabis classes to learn everything about cannabis anytime you want.
Q: Do I have to become an INSIDER to participate in this challenge?
Yes, this challenge is exclusively for INSIDERS so join us now and let the fun begin!!