Watch This Class Free
Register now and watch this entire class for FREE.
Cannabis Terpenes: Everything You Need To Know
Jennifer "Seshata" Macfarlane
This class will teach you everything you need to know about cannabis terpenes.
Cannabis terpenes are natural compounds that provide the aroma and flavour of your favorite cannabis strains. But what are they? Do they have any effect on you? And can they be utilized to create more healing, relief, and enjoyment out of your cannabis?
International cannabis consultant and journalist Seshata will take you through an incredible deep-dive all about cannabis terpenes to help you understand the science, the benefits, the different varieties, and so much more
This class will teach you:
What terpenes are, and why they can help keep you healthy and happy
The most common terpenes and terpenoids found in cannabis
A clear breakdown of each individual terpene, including how they smell, how they impact you, and where they're typically found in cannabis.
How terpenes interact with cannabinoids to produce synergistic effects
The various medical conditions that terpenes are thought to help treat
Much more!
This class is for you if:
You want to recognize and understand the terpenes commonly found in cannabis
You're interested in the medical benefits of cannabis
You're curious about how terpenes influence the mood, affect, and tone of your cannabis experience
Budtenders, growers, edibles chefs, product creators, medical patients, and recreational consumers who want to be up-to-date on their cannabis knowledge
Anyone who is interested in this vast cannabis universe
If you're an INSIDER, this class will automatically be added to your library to watch anytime you want after the broadcast.
Get Instant Access:
Watch the entire class instantly
Explore and understand the science, the benefits, the different varieties of terpenes
Become an INSIDER to gain 24/7 access; You can cancel your membership at any time!
Instructor
Jennifer "Seshata" Macfarlane
Blogger/Reporter/Writer/Researcher
Jennifer "Seshata" Macfarlane is an expert blogger for Sensi Seeds, reporter for DOPE! Magazine & Green Flower Media. She is a full-time writer and researcher specializing in several key aspects of the cannabis industry, including cannabinoid science, cultivation, activism, geopolitics and the "War on Drugs".
Seshata gained extensive experience of the cannabis industry during the ten years she spent in Amsterdam, which included working at the Cannabis College as well as at various coffeeshops. Furthermore, her time spent travelling in Spain, Morocco, the USA and elsewhere has enabled her to develop expertise on global and regional issues influencing the cannabis trade.
She has spent over six years deepening her knowledge of the cannabis plant and all things related to it, particularly the finer nuances of history and how they relate to current practice around the world. As a result, Seshata's consultancy services are now in demand. Her next consultancy project is a round-the-world mission to identify, collect and preserve landrace cannabis strains – an ongoing battle against the pressures of international illegality, government eradications, introduction of foreign genetics, and habitat destruction.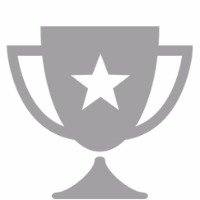 Top-Notch Quality
From the high-quality content to the easy-to-use online membership area, you'll notice the care we've put into every aspect of a Green Flower course.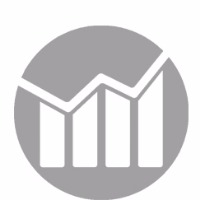 Great Results
We only work with the world's top experts to ensure that you get the very best guidance, which translates into the very best results.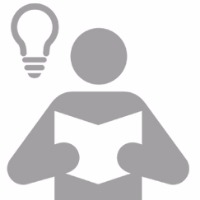 Easy to Learn
We work extra hard to make sure our experts break down everything into easy-to-digest, step-by-step bites that everyone can learn and apply.
Videos
| Title | | Runtime |
| --- | --- | --- |
| Cannabis Terpenes: Everything You Need To Know | | 52:14 |
PDFs
Transcript of Understanding Terpenes
Understanding Terpenes Prezi
Reviews
Ahnalira
10 months ago
Great overview and such a lovely voice to listen to :D Now, I'd like to see her, or someone else, dig deeper into the science of the different terpene actions.
Russ
10 months ago
Great class, with much helpful info concerning terpenes!
Gooeyforlife
about 1 year ago
I learned so much from this presentation, Thank you!
MikeBB
about 1 year ago
Although I did miss the GF experience of a live class & couch time, this was very informative, and I feel I have a better understanding of what Terpenes do & which Terpenes are particularly good for my medicinal needs. Also goes in to explain its relationship with Cannabanoids. Great class.
Kelly
about 1 year ago
This is an awesome class that explains so much about terpenes. I recommend it to everyone. Make sure to get the PDF's as well. Great work Greenflower!
FAQ
Q: When does the class start?
The moment you join INSIDER! Everything is instantly available to you inside your membership area.
Q: How do I access the content and for how long do I have access?
Log in with your username and password that you created. You can access the content for as long as you are a member.