Watch This Class Free
Register now and watch this entire class for FREE.
Cannabis For Back Pain, Chronic Pain, & Nerve Damage
Mara Gordon
Over 80+ million people suffer from chronic back pain or nerve damage, and unfortunately toxic opiates have been the only prescription. But what if you could use all-natural cannabis instead? And what if you could experience far better relief with little to none of the negative side-effects?
Come learn from renowned medical cannabis expert Mara Gordon how medical cannabis could be the perfect solution to chronic pain.
Discover how cannabis could effectively treat your back pain, chronic pain, and nerve damage
Understand how cannabis interacts in the body to disrupt the pain signal and lower inflammation
Learn the cannabis dosing strategies and product recommendations for dealing with pain and even healing the body
Get clear on how to use cannabis throughout the day without it disrupting your life
Create a harm reduction plan to diminish or even stop opiates all together
Ask your questions LIVE and get real answers from the expert
Much more!
If you're an INSIDER, this class will automatically be added to your library to watch anytime you want after the broadcast.
Get Instant Access:
Watch the entire class instantly
Learn how cannabis could be the perfect solution to chronic pain.
Become an INSIDER to gain 24/7 access; You can cancel your membership at any time!
Instructor
Mara Gordon
Founder, Aunt Zelda's
Mara Gordon of Aunt Zelda's in California has been a cannabis caregiver for over a decade. She both designs custom cannabis treatment plans for cancer patients, and creates the medicines used. She has tracked the progress of cancer patients with regards to dosage, strains, formulations, and results.
Gordon sits on the boards of Zelda Therapeutics, #illegallyhealed, Daya Foundation, International Cannabis Standards Board (ICSB), Hmbldt, and New Frontier. She has presented at multiple CME-accredited medical conferences, including Patients Out of Time 2014, and led a 3.5 hour course along with Drs Cristina Sanchez, Manuel Guzman, and Joe D. Goldstrich most recently at POT 2016. Gordon has spoken at medical cannabis conferences in Australia, Costa Rica, Chile, the Czech Republic, Israel, as well as other events throughout the USA and worldwide. This includes CannMed held at Harvard Medical School in April 2016, and Medical Marijuana for Professionals held in 2014. Her work is featured in the upcoming documentaries,, "Weed the People", "Women of Weed", and in Joe Dolce's book, "Brave New Weed".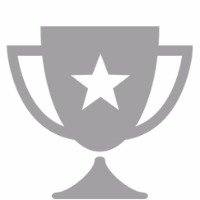 Top-Notch Quality
From the high-quality content to the easy-to-use online membership area, you'll notice the care we've put into every aspect of a Green Flower course.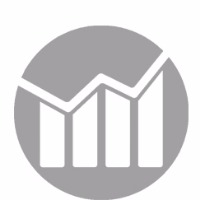 Great Results
We only work with the world's top experts to ensure that you get the very best guidance, which translates into the very best results.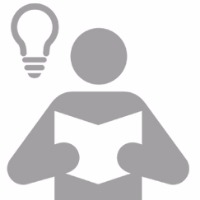 Easy to Learn
We work extra hard to make sure our experts break down everything into easy-to-digest, step-by-step bites that everyone can learn and apply.
Videos
| Title | | Runtime |
| --- | --- | --- |
| Cannabis for Back Pain, Chronic Pain & Nerve Damage | | 1:31:48 |
Bonus PDFs
Cannabis for Back Pain, Chronic Pain & Nerve Damage Slides
Bonus Materials:
8 page PDF document with information on which cannabinoid to choose, chronic nerve pain and more!
Reviews
Jedi Rite Eye
10 days ago
Thank you to Mara for the really interesting talk. It cleared up whether to buy cbd oil that's legally sold or stick with the proper good stuff I already have which includes thc. I gave auto immune s including fibromyalgia so it was interesting to hear how Mara talk about dosing etc. keep up the good work Learn Green Flwer team! Rice n Peace Lisa x
Anonymous
about 1 month ago
Ive suffered from chronic pain in my cervical spine for 26 years. This came from a rollover car accident when I was 23 Im now 61 years old. The roof collapsed on top of my head compressing my cervical spine. From 1999 to 2012 doctors had me on high dose opioids for chronic pain , this worked okay but your entire life revolves around doctors and pharmacies. Two years ago I was left to detox myself off of opiates and I went thru a year of hell on earth the entire year of 2015. I lost 60 pounds and my entire life changed , I was angry doctors told me this was okay when indeed it was wrong. I had a lot of sleepless nights along with anxiety attacks , nightmares and feelings of impending doom. Thank God I got past that , I never want to experience that again. I think a lot of people that suffer from chronic pain that take opiates mistaken the pain of addiction and/or dependency from the actual chronic pain they have in their body. Nothing good can come from opiates long term , opiates may be good for cancer patients but chronic pain sufferers need to be careful. Back in 2012 I remember asking my doctor about the opiates he prescribed , I asked him this is not going to came back to haunt me someday , he said dont you worry unless I tell you to worry. It did come back to haunt me , withdrawal was horrible I dont wish it upon anyone. If you're new to chronic pain dont take that first pill , this is what happened to me and it was a nightmare of a way to live. Chronic pain causes insomnia which leads to anxiety and depression etc. etc. I had a good job with a company car but I lost everything to chronic pain and the treatment of this pain. If cannabis can help me and others like me it should be available to everyone at all times in all states. This would put a end to the opioid crisis we have in the U.S. not so great for pharmaceutical companies.
Zen Boogie Collective
3 months ago
Excellent
Ricki&Sherri
5 months ago
I am very happy with GreenFlower and have enjoyed everything I have watched and read on this site. I am so new to all of this and am very happy to have an inviting and loving place to learn about medical cannabis, Thank you to all of the wonderful and caring people that have made this possible. I have a question: Mara said that one could use Citicoline to ease the euphoric feelings caused by THC,(my husband finds it to be very uncomfortable), but she had stated that someone using Cannabis to help in fighting cancer should not use the Citicoline, Why? Will the Citicoline interfere with the healing properties of the THC? Thank you, Sherri :)
Russ
10 months ago
I really enjoyed learning from Mara...she is so knowledgeable and easy to understand! Thanks to her (and of course Green Flower) I am able to make much wiser decisions on how to use cannabis for my pain! 😊💚
KeithVT
about 1 year ago
One of the best classes yet...listen to Max...you are going to want to take notes!
FAQ
Q: When does the class start?
The moment you join INSIDER! Everything is instantly available to you inside your membership area.
Q: How do I access the content and for how long do I have access?
Log in with your username and password that you created. You can access the content for as long as you are a member.