Demystifying Strain Names & Why You Must Focus On Strain Profiles
Joshua Wurzer and Green Flower
Watch this class instantly plus 100's more + gain access to an exclusive online community.
Learn more
Get Instant Access
There are over 9,000+ recorded strain names for cannabis, which can make it extremely confusing to understand what's really in your cannabis, what makes a "Strain", and whether you can count on a strain or not.
In this eye-opening class with one of the top cannabis labs in the industry (SC Labs), Josh will walk you through the data and science about how to demystify strain names and why it's imperative to focus on strain profiles instead.
This class will teach you:
Clarity on what makes a strain a "strain".
Why you must avoid the strain name game and use cannabis profiling instead to find the right cannabis for you
The data about what makes different cannabis strains actually different from one another
The surprising facts about what SC Labs discovered after testing 100's of award winning strains from the Emerald Cup, Chalice Cup, and other competitions
How strains differ regionally in terms of quality, cannabinoid profiles, and terpene content
Why labeling a strain Indica or Sativa can be very misleading
Much more!
This class is for you if:
You're a cannabis patient looking to get the most value from the plant
You're a budtender or patient specialist who wants to get accurate guidance
You work or run a dispensary and want to give the best care possible
You're a cultivator who wants to create cannabis that stands out
You're a medical professional looking to understand the data about cannabis and terpenes
If you're an INSIDER, this class will automatically be added to your library to watch anytime you want after the broadcast.
Get Instant Access:
Watch the entire class instantly
Explore what really is in your cannabis, what makes a "Strain", and learn to focus on strain profiles
Become an INSIDER to gain 24/7 access; You can cancel your membership at any time!
Instructors
Joshua Wurzer
SC Labs Founder, Cannabis Scientist
Joshua Wurzer is Co-Founder, CTO and Laboratory Director for SC Labs in southern California. Joshua directs SC Laboratory operations of testing and research including the development of processes, services and products.
Joshua brings to our team extensive industry experience in the medical cannabis testing industry. Josh has seven years of experience in the pharmaceutical and electronic materials industries as a Research and Development Chemist. We at SC Laboratories trust his experience and knowledge as one of the preeminent medical cannabis testing authorities to develop the most robust and comprehensive testing offerings in our industry. Joshua holds a Chemistry degree from the University of Wisconsin Green Bay.
Green Flower
At Green Flower, our mission is to help you learn everything about cannabis today. That's why we work with the world's top cannabis experts, help them package their knowledge into easy-to-understand courses, classes, videos, and articles, and then send them to you! So whether you're interested in using cannabis as medicine, starting your own cannabis business, being a better activist, or growing your own cannabis at home, we've got you covered.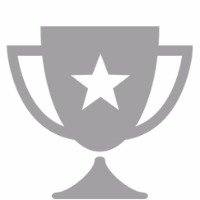 Top-Notch Quality
From the high-quality content to the easy-to-use online membership area, you'll notice the care we've put into every aspect of a Green Flower course.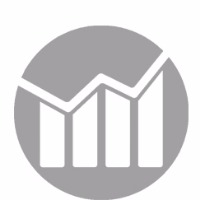 Great Results
We only work with the world's top experts to ensure that you get the very best guidance, which translates into the very best results.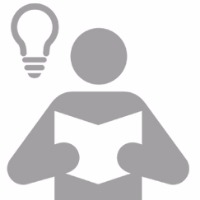 Easy to Learn
We work extra hard to make sure our experts break down everything into easy-to-digest, step-by-step bites that everyone can learn and apply.
Videos
| Title | | Runtime |
| --- | --- | --- |
| Demystifying Strain Names & Why You Must Focus On Strain Profiles | | 1:07:13 |
Bonus PDFs
Demystifying Strain Names & Why You Must Focus On Strain Profiles slides
Bonus Items
31-page PDF: The Science of Cannabis
Reviews
Carla
10 months ago
Great presentation. Loved that the presenter could talk about extraction methods from the point of view of someone who's not selling one thing or the other.
Jody
10 months ago
Being new to cannabis I have learned a lot from this class about strains, terpenes, the popular names, aroma profiles, health benefits, and a lot of chemistry. I also learn about others important information such as what testing means, and how it can be help in making wise choices when purchasing cannabis. Suggestion print the handout before you watch this video. As you watch the class pause it and read the PDF slide and looking up the terminologies you do not know with on-line dictionary. Then the actual video will make more sense if you take the time and you can learn a lot and not get overwhelmed or lost by technological jargon. This video explains a lot about various terpenes in cannabis and there effects. The speaker can be a bit dry, because scientific terminology. Overall this prestation with the handouts can be very helpful so you can understand more about the various cannabis strains are based on their terepene content connect to the popular names of the many types of cannabis available in the market. Which is good if you want find alternative cannibis with similar qualities or specific qualities this video and handout can give you the information to do that. I recommend this class if you want gain more information about cannabis and terpenes. Also he gives a new way to classify cannabis instead just indica and sativa. The speaker breaks them down to five groups and also list the popular names to each classification. Another suggestion there is one slide in the hand out it is hard to read because the print is very small but has very useful information. I tired to blow it up, but the quality was poor. It was slide with big pie chart and it gave the aroma profile and terpene and then it gave benefits of that terpene. Could you just make the pie chart a separate PDF that can maintain it legibility when enlarged. Also could you create a simple cheat sheet one or two page PDF that has the list of 5 classifications and the list terpenes in that classifications and then popular names under each specific terpene. Also if possible combine the information from the pie chart and this information into easy read spread sheet. Would help when shopping and if you had to make substitution or wanted try something new or look for specific benefits and link with popular names. Overall if you want tie together the popular names to the stain names and learn more about cannabis benefits this is good technical class with lots of science.
FAQ
Q: When does the class start?
The moment you join INSIDER! Everything is instantly available to you inside your membership area.
Q: How do I access the content and for how long do I have access?
Log in with your username and password that you created. You can access the content for as long as you are a member.