Watch This Class Free
Register now and watch this entire class for FREE.
Find Your Place In The Blossoming Cannabis Industry From The World's Most Recognized Cannabis Entrepreneur & Activist.
Nobody knows cannabis better than Steve DeAngelo as he's been a trailblazer in this industry for over 40 years. In this exciting new course, Steve will walk you step-by-step through all the current opportunities inside the industry, including the roles that exist, the segments of the market that have huge potential and opportunity, how you can break in quickly and effectively no matter how much experience you have today, and how to raise funds for your cannabis business.
Whether you want to start your own company, apply your skills and talents as a consultant, advisor, or professional, or uncover the best places to invest, this course will save you months of time, energy, and money by discovering Steve's guidance about exactly how to enter the fastest growing US industry.
As Steve says: "There's room for everybody inside this exciting new industry." Sign up now!
You'll benefit by understanding:
The amazing opportunities inside the legal cannabis industry for entrepreneurs, professionals, consultants and investors
The hidden niches in cannabis almost nobody is paying attention to that could be perfect for you
Steve's wisdom for how to get your first clients and customers quickly even if you're just starting out
Steve's exact guidance on how to raise funds for your cannabis business, including how to pitch and common mistakes to avoid
Words of wisdom from one of the very top leaders in cannabis
This course is for you if…
You're an entrepreneur who wants to start your own business in the cannabis industry.
You're a consultant / advisors who wants to apply your skills to the cannabis industry.
You're a professional like a lawyer, accountant, contractor, MD, nurse, or financial advisor who wants to apply your existing skills to this new exciting industry.
You're an investor who wants to understand the real opportunities in the cannabis industry.
Why you should do this now:
It would take you months (or years) to learn about the best opportunities to enter the cannabis industry on your own. This is your short cut.
Steve is known as one of the most respected and successful cannabis entrepreneurs in the world. Where else will get an opportunity to learn from him directly?
Steve covers under-looked opportunities in the space that could be perfect for you, if you discover where they are now.
Cannabis is a unique industry, and people make a ton of mistakes when they try to dive in. Steve will give you guidance and wisdom to make smart moves and get it right from the start.
This course includes:
4 online classes with Steve DeAngelo
4 exclusive video interview modules
Learn even more from Steve's direct answers to questions from course participants with instant access to 3 recorded Q&A calls
Opportunities in the Legal Cannabis Industry ebook
2 complimentary DeAngelo ebooks and all 4 class slides
Steve's personal documents for raising funds
Lifetime access (including course upgrades)
30 day 100% money back guarantee.
Instructor
Steve DeAngelo
Harborside
Steve DeAngelo has been a cannabis activist, advocate, and entrepreneur for over 40 years. He is the founder of Harborside Health Center, the largest medical marijuana dispensary in the world. He is the co-founder of Steep Hill Laboratory, the nation's first cannabis testing laboratory. He is the co-founder and President of ArcView, the leading angel investment group of the cannabis industry. He was also the star of Weed Wars, the very popular show on The Discovery Channel. Mayor Jerry Brown called Steve "The father of the legal cannabis industry".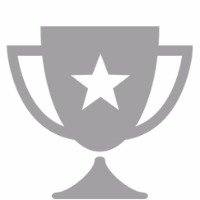 Top-Notch Quality
From the high-quality content to the easy-to-use online membership area, you'll notice the care we've put into every aspect of a Green Flower course.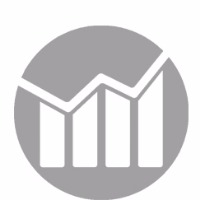 Great Results
We only work with the world's top experts to ensure that you get the very best guidance, which translates into the very best results.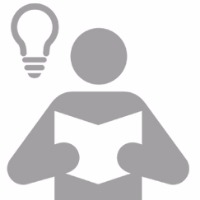 Easy to Learn
We work extra hard to make sure our experts break down everything into easy-to-digest, step-by-step bites that everyone can learn and apply.
Videos
| Title | | Runtime |
| --- | --- | --- |
| Part 1 – Roles in the Legal Cannabis Industry | | 4:07 |
| Part 2 – Sectors in the Cannabis Industry | | 1:23:18 |
| Part 3 – Deciding Where & How Best to Start… and Get Clients | | 17:16 |
| Part 4 – 5 Ingredients to Raise Funds for Your New Cannabis Venture | | 31:30 |
| Q & A Video with Max and Steve (1 of 5) | | 8:32 |
| Q & A Video with Max and Steve (2 of 5) | | 9:08 |
| Q & A Video with Max and Steve (3 of 5) | | 7:30 |
| Q & A Video with Max and Steve (4 of 5) | | 8:10 |
| Q & A Video with Max and Steve (5 of 5) | | 3:45 |
PDFs
Enter the Cannabis Industry Course Slides
Opportunities In The Legal Cannabis Industry
Bonus Audios
| Title | | |
| --- | --- | --- |
| Bonus Q&A Call 1 Recording with Steve | | |
| Bonus Q&A Call 2 Recording with Steve | | |
| Bonus Q&A Call 3 Recording with Steve | | |
Bonus PDFs
Sample Mutual Non Disclosure
Investor Qualification Questionnaire
How to Be A Better Cannabis Activist
How to Choose The Best Cannabis
Bonus Calls
3 valuable Q&A session recordings included, where Steve answers many additional questions about entering the cannabis industry with course participants.
Reviews
Ahnalira
8 months ago
The depth and breadth of valuable information--everything from the an overview of the cannabis business sector to specific tips and even a few cautionary tales--is well worth the cost of this course. Add to that additional bonus pdfs that are priceless to the entrepreneur getting into this industry. Thank you, Steve and Max! I hope someday to meet you as an associate in the industry so that I can thank you in real time for the boost up this course provided me :D A couple of tech head's up: The bonus audio recordings are timing out before they link into AWS. I was able to access using work-arounds, but it would have been nice to have a simple click work. Also, the editing of Steve's pre-recorded sessions has a couple of dozen spots where it appears that Steve stopped and started again, repeating a few words when he started up again. The audio of the video is playing the same phrase twice... maybe a little tighter editing? :P
Corey
about 1 year ago
Amazing course! Thanks for all the great information :)
FAQ
Q: When does the class start?
The moment you register! Everything is instantly available to you inside your membership area.
Q: What if I have questions?
Inside the course, you can email us questions and we'll get them answered for you. We've got your back. And be sure to listen to the bonus Q & A recordings posted in your members area to enjoy anytime.
Q: How do I access the content and for how long do I have access?
You will be sent a link with your own unique login and password to your private membership area sent the moment you register. You can access the content for life.
Q: Can I get a refund?
If you are not satisfied, you can get a 100% refund within 30 days of your purchase.
Q: Is this right for me?
If you are at all interested in the cannabis industry and where you might find your niche, it is likely perfect for you!