Watch This Class Free
Register now and watch this entire class for FREE.
CBD 101: What You Need To Know About Cannabidiol
Martin Lee and Green Flower
CBD, also known as cannabidiol, is the non-psychoactive compound in cannabis that's received a tremendous amount of positive attention after being featured on CNN by Dr. Sanjay Gupta. But how does it work? Is it effective and safe? Is CBD from cannabis the same as from hemp? And what ailments and conditions can it truly help treat?
In this new online class, Martin Lee will unveil the latest research, science, and opinions about CBD so you can learn the truth about this fascinating compound in cannabis & hemp.
Learn what is CBD, who discovered it, where it comes from, and other interesting facts
Discover which conditions can be treated with CBD and which ones require THC as well
The important differences between CBD from cannabis and CBD from hemp
What to look for in CBD products to make sure they will actually work for you
Dosing strategies to find your optimal CBD dose
How to avoid poor-quality CBD products that just waste your money and time
Much more!
Get Instant Access:
Watch the entire class instantly
Learn the truth about CBD
Become an INSIDER to gain 24/7 access; You can cancel your membership at any time
Instructors
Martin Lee
Project CBD, Medical Cannabis Expert
Martin A. Lee is the cofounder and director of Project CBD, an educational nonprofit that reports on cannabis science and therapeutics. Lee is the author of Smoke Signals: A Social History of Marijuana – Medical, Recreational and Scientific, winner of the American Botanical Council's James A. Duke Award for Excellence in Botanical Literature. Lee is also co-founder of the media watch group FAIR and the author of Acid Dreams: The CIA, the Sixties and Beyond. His articles have appeared in Rolling Stone, Washington Post, Los Angeles Times, Harper's, Daily Beast, and many other journals. Lee has been a guest on numerous TV and radio talk shows and in several documentary films. He has lectured at universities and colleges, including Harvard, Columbia, and Johns Hopkins. Lee graduated with a B.A. in Philosophy from the University of Michigan, where he won four Hopwood awards for creative writing. Lee hosts Cannabis Conversations, an educational video series.
Green Flower
Green Flower is the world's most trusted platform for cannabis knowledge, insights, and training. Whether you want to learn how to use cannabis medicinally, be a part of this blossoming cannabis industry, grow your own cannabis, discover the science of the plant, or much more, you now have access to the world's leading cannabis experts, researchers, scientists, doctors, and entrepreneurs, anytime, anywhere.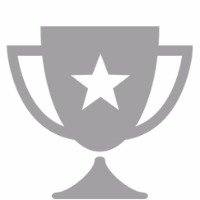 Top-Notch Quality
From the high-quality content to the easy-to-use online membership area, you'll notice the care we've put into every aspect of a Green Flower course.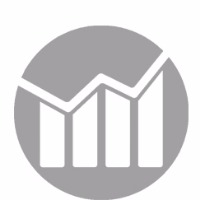 Great Results
We only work with the world's top experts to ensure that you get the very best guidance, which translates into the very best results.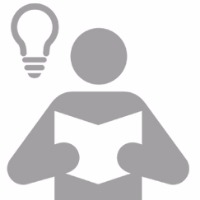 Easy to Learn
We work extra hard to make sure our experts break down everything into easy-to-digest, step-by-step bites that everyone can learn and apply.
Videos
| Title | | Runtime |
| --- | --- | --- |
| CBD 101: What You Need To Know About Cannabidiol | | 1:37:01 |
Reviews
Anonymous
12 months ago
I came with a bit of skepticism, but this lecture actually helped to inform me on a lot of different topics regarding Cannabis as a whole . I actually got tons of notes and learned so much from this. Thank you for providing me with this lecture!!!
Chuck
about 1 year ago
I'm glad you guys named the course CBD 101. There was a ton of really good information presented in terms that were quite easy to absorb. It was a great place to start - thank you!
Anonymous
about 1 year ago
Thank you for sharing this knowledge with us. Now I understand more about the CBD products I have been trying. Invaluable and impeccable.
Russ
about 1 year ago
An excellent presentation by Martin! I learned quite a bit about CBD that I was not familiar with before, and am grateful that Green Flower has once again provided such quality information about cannabis!
Patricia
about 1 year ago
Great class tons of valuable information do not think he could be any better
Rachelle
about 1 year ago
Thank you for this course! I live in Michigan and would like to be a part of processing of our great plant and this class opened my eyes to what products I should consider and what would be most beneficial health wise!
MikeBB
about 1 year ago
What a great class!! Martin is deep in the science of it. I am happy that he stressed whole plant use, and not just CBD on its own. Learned a lot from this class, & very enjoyable.
KV
about 1 year ago
Really great info. I actually watched while waiting in the dispensary for my order. I was about to buy a 1 for 1 THC to CBD whole plant vape pen. Then because of what I just heard asked if it was made with Propylene Glycol? I will just say thank you for the info. What should 1 to 1 CBD pens be made with instead?
johnclark
about 1 year ago
As a newbie CBD user and recently diagnosed Leukemia patient. This is the most informative and well done program regarding the use of CBD in general and specifically in medicine. Martin Lee delivers the information is a very specific non dramatic way that promotes confidence in his extensive background and knowledge. Thank you for the tremendous quality and quantity of information. I will put this on my list of things to watch again and again. I appreciate the professionalism of the speaker and quality of the information presented. The question and answer sessions were also very informative.
Carla
about 1 year ago
Loved this class! Particularly his emphasis on cannabis as part of a holistic wellness plan that could include diet, other herbals, etc.
Ann RN
about 1 year ago
Excellent as usual. Martin Lee is so knowledgeable and able to share his knowledge in a very understandable way. I strongly believe in whole plant medicine and improving the health of a person, mind and body, which in turn will help to heal their ailments with far less side effects associated with traditional Western medicine. Thank you again Martin for all the work you and your team are doing to continue to educate myself and many others in this ever changing cannabis landscape. And thank you Green Flower. Keep the classes coming! Grateful for the learning experience. Ann RN
BeyondN8R
about 1 year ago
Wow, what a great session. Though i consider myself to be more of. "Recreational" user of cannabis, some close friends have always insisted that any use is medicinal and beneficial, and after Martin's presentation here, I'm beginning to see that more and more as well. I do have a young grandson with an extremely rare neurological disorder (Miller-Dieker Syndrome) who uses CBD oil in controlling infantile spasms. My daughter and i have been talking about the benefits of a more broad, more whole plant approach, and this i believe will. Likely move us in that direction. Thanks once again to Max and the entire Greenflower crew for your continued efforts to elucidate the many wonders of this beautiful gift !
FAQ
Q: When does the class start?
The moment you join INSIDER! Everything is instantly available to you inside your membership area.
Q: How do I access the content and for how long do I have access?
Log in with your username and password that you created. You can access the content for as long as you are a member.