So many people work with cannabis but almost nobody really knows what's actually in the plant or how it works on a molecular level. That can be a real problem when using cannabis as medicine, making cannabis products or cannabis extractions, and creating the right labels or regulations because people are making incorrect decisions without having a proper understanding of the plant.
In this new thorough Masterclass from one of the world's top cannabis researchers, Arno Hazekamp will walk you step-by-step through the chemistry and biology of the cannabis plant, how the cannabinoids work, and why the plant science is so crucial for making informed cannabis decisions.

You'll benefit by understanding:
How cannabinoids, terpenes, and flavonoids are actually made in cannabis

What is the chemical influence of extraction, degradation and evaporation on cannabis

The other ingredients found in cannabis that influence production and synthesis

What are realistic claims to make on cannabis product labels

The chemical differences between Sativa and Indica varieties

What you need to look for in cannabis lab tests

The chemistry of concentrated cannabis oils

Much more!

This Masterclass is for:
Growers looking to grow better cannabis

Product creators in the cannabis industry looking to create higher quality products

Medical professionals who want to truly understand why cannabis is medicine

Policy makers who are looking to make scientifically sound decisions

Patients who want to understand what's truly in their medicine

This is a rare opportunity to learn the chemistry of the cannabis plant from one of the world's leading cannabis researchers. Sign up now!
Get Instant Access:
Watch the entire MasterClass instantly
Learn about the chemistry of the cannabis plant
24/7 access, for LIFE!
Complete collection of Course presentation slides
Instructor
Arno Hazekamp
Head of Research / Education at Bedrocan International, Official cannabis program of the Netherlands
Dr. Arno Hazekamp studied at Leiden University, the Netherlands, where he obtained his Bachelor's degree in the field of molecular biology from the School of Biology. He continued his studies at the same university, School of Pharmaceutical Sciences, where he worked for several years in the Department of Pharmacognosy, under prof. Rob Verpoorte. In 2000, Arno finished his MSc research on the ethnopharmacology of a Thai medicinal plant, and graduated with honors. Based on the experiences during his PhD study, in the period 2005-2010 Arno further specialized as a medical cannabis expert, working closely with government agencies, universities and pharmaceutical companies.
Arno continues to have a strong interest in the medicinal use of cannabis, with a specific focus on controlled growing, quality control, and safe access for medical patients. In 2009, Arno became a board member of the International Association for Cannabis as Medicine (IACM). He is an active traveler and lecturer, and is considered a professionally trained medicinal cannabis advocate. In 2011, Arno became the Head of Research and Education (R&E) of Bedrocan BV, where he currently works on the preparation of clinical trials with medicinal cannabis. Since 2011, he organizes the Masterclass Medicinal Cannabis, a week-long training event in the Netherlands that covers all aspects of medicinal cannabis use.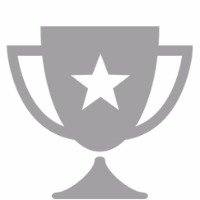 Top-Notch Quality
From the high-quality content to the easy-to-use online membership area, you'll notice the care we've put into every aspect of a Green Flower course.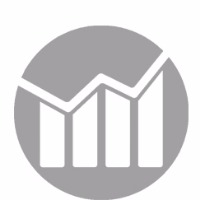 Great Results
We only work with the world's top experts to ensure that you get the very best guidance, which translates into the very best results.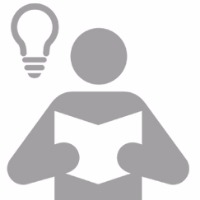 Easy to Learn
We work extra hard to make sure our experts break down everything into easy-to-digest, step-by-step bites that everyone can learn and apply.
Videos
| Title | | Runtime |
| --- | --- | --- |
| Introduction to Cannabis Plant Chemistry | | 16:09 |
| Cannabinoids | | 27:37 |
| Terpenes | | 11:50 |
| Other Components | | 7:34 |
| Examples | | 24:58 |
| Conclusion | | 10:22 |
PDFs
Cannabis Plant Chemistry Masterclass slides
Bonus PDFs
2016-Cultivar to Chemovar 2.pdf
2016-effects of gamma irradiation.pdf
Brochure Medicinal Cannabis plus REFS.pdf
PDF documents available for download when you purchase:
Simpson Oil
Sativa - Indica Dilemma
Cultivar to Chemovar
Effects of Gamma Irradiation
Brochure Medicinal Cannabis Plus REFS
Reviews
Ahnalira
7 months ago
Excellent course. I continue to watch it and learn more every time.
MikeBB
9 months ago
One of my favorite classes so far. Beautifully presented in a way that I believe most people will understand. So much indepth knowledge, Arno digs deep into the chemistry of this plant, on a molecular level. Definately one to add to your library.
Anonymous
10 months ago
Excellent! I did lol at the end of Other Components. Don't get started on Intelligent Design. 😂
Patricia
10 months ago
Excellent presentation a ton of useful information
Anonymous
10 months ago
Thank you for this very informative class!! The delivery was excellent. Well organized and thorough. This has been one of the most complete talks I heard here. Meaning I got what I came for. Thanks again!
FAQ
Q: When does this Masterclass start?
The moment you register, you'll get instant access to the entire Masterclass to watch anytime you want. You'll also have lifetime access.
Q: Does this Masterclass contain additional/bonus documents?
Yes! After purchase slides/documents are available for download. You will also have lifetime access to any ancillary documents included with this course.
Q: How do I access the content and for how long do I have access?

You will have LIFETIME access to this entire course and all the bonuses. You will be sent a link with your own unique login and password the moment you register.