Watch This Class Free
Register now and watch this entire class for FREE.
Cannabis To Reduce or Discontinue Opiates
Gregory L. Smith, MD
Nobody likes the side-effects from opiates, and even worse, they usually stop working well over time. Yet in a world where people are suffering from so much physical pain, what are your other options?
The answer is all-natural cannabis, and this Harvard trained MD will share the research, science, and stories behind how it works as a replacement or supplement to your pain treatment approach.

Learn how to significantly decrease or discontinue the use of opioid medications with cannabis
Specific cannabis dosing suggestions for reducing opiates with cannabis
How cannabis can actually synergize with opiates for even better pain relief
What to do if you begin to experience opioid withdrawal
Replacing both fast release and slow release opiates with cannabis
How to talk to your doctor about this transition to get their support and guidance
Ask your questions LIVE and get real answers from the expert
Much more
Get Instant Access:
Watch the entire class instantly
Explore and understand the research, science, and stories behind how cannabis works as a replacement or supplement for opioids
Become an INSIDER to gain 24/7 access; You can cancel your membership at any time!
Instructor
Gregory L. Smith, MD
Medical Cannabis For Clinicians
Dr. Gregory Smith is a Medical Doctor with a Masters of Public Health from Harvard University. Since getting out of the US Army as a Major, Dr. Smith has been in primary care practice in California, Georgia and Florida for the past 25 years. He first trained on use of medical cannabis in California in 2000, and has been using medical cannabis and CBD oil ever since. He is the author of Medical Cannabis: Basic Science and Clinical Applications - the first scientifically-based textbook directed at educating medical students and medical professionals on the science and applications of cannabinoid medications. He is also the Chief Medical Officer for CBC Biotechnologies, Inc., a manufacturer of biosynthesized cannabinoids and terpenes, and Director of Medical Affairs for First Harvest Financial, Inc., a cannabis investment firm.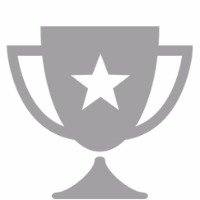 Top-Notch Quality
From the high-quality content to the easy-to-use online membership area, you'll notice the care we've put into every aspect of a Green Flower course.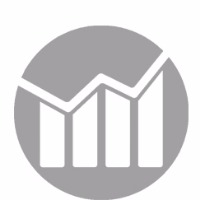 Great Results
We only work with the world's top experts to ensure that you get the very best guidance, which translates into the very best results.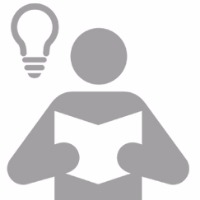 Easy to Learn
We work extra hard to make sure our experts break down everything into easy-to-digest, step-by-step bites that everyone can learn and apply.
Videos
| Title | | Runtime |
| --- | --- | --- |
| Cannabis to Reduce or Discontinue Opiates | | 1:09:41 |
PDFs
Cannabis To Reduce or Discontinue Opiates slides
Reviews
MikeBB
about 1 year ago
Although I can't relate personally, I do know people that have had serious opioid addictions. I think this is such an important topic.
Patricia
about 1 year ago
hard to do in a rabid state, no way that I know of to measure 5 mg of thc, nor a way to know the ratio of CBD/THC, in addition pain management in rabid states will kick yu off pain management even with a dr red. Good information though
FAQ
Q: When does the class start?
The moment you join INSIDER! Everything is instantly available to you inside your membership area.
Q: How do I access the content and for how long do I have access?
Log in with your username and password that you created. You can access the content for as long as you are a member.