Watch This Class Free
Register now and watch this entire class for FREE.
Cannabis Yoga Class for Women's Health
Rachael Carlevale, BS; CYT
Have you ever tried using cannabis with yoga? It's incredible, and extremely effective for helping you feel better, more alive, and more comfortable in your body. That's why we're so excited to kick-off a brand new series where you can practice cannabis yoga right at home.
That's why we're so excited to kick-off a brand new series where you can practice cannabis yoga right at home.
Join Ganja Yoga teacher Rachael Carlevale for a cannabis yoga class centered on women's health and allowing your body to heal.
30 minute cannabis yoga class you can do right from your home.
You'll need some of your favorite cannabis and a place to practice (yoga mat suggested)
Develop the tools to cultivate a calm, relaxed, mind and body at any time.
Ancient breathing exercises designed to strengthen the flow of energy in your body
Suggestions for cannabinoids, terpene profiles, and strain varieties to use during yoga
Yoga beginners and cannabis newcomers welcome
Grab your yoga mat, some cannabis, and let's go!


Get Instant Access:
Watch the entire class instantly
Learn yoga techniques beneficial to women's health
Become an INSIDER to gain 24/7 access; You can cancel your membership at any time
Instructor
Rachael Carlevale, BS; CYT
Founder and Yoga Instructor of Ganjasana, Cannabis Plant Medicine Yoga
Rachael works for the plants – she lives in service to plant medicine with a focus on the cannabis master plant. Her practices start with the soil and regenerative closed looped systems. Viewing plants as the guru, she guides students towards deepening their relationship with cannabis plant spirit, using creative teaching techniques inspired by her plant studies with the Shipibo tribe Shamans of Peru. Classes infuse cannabis plant medicine with mindfulness practices, Hatha yoga and pranayama.
Rachael's passion for regenerative systems led her to assist in the development of the first campus permaculture garden at the University of Massachusetts, Amherst where she graduated from the Honors Commonwealth School with a Pre-Medicine Plant Biology degree. She spent over five years serving her community as the Education Program Manager at the Responsible Sex Education Institute of Planned Parenthood of the Rocky Mountains, where she revolutionized the way schools implement sex education by developing new curricula through the lens of mindfulness.
Rachael earned her Mindfulness Educator Certification from the Greater Good Institute at UC Berkeley and her Yoga Certification from the Shambhava School of Yoga in 2010. She leads Women's Red Tent Yoga Workshops, mindfulness meditations, Vinyasa flow yoga classes and is an active member of Volunteers of America. Rachael developed body awareness discipline at the age of four when she began dancing for the Ballet of Boston and is working towards a global sustainable transformation in the way cannabis is cultivated, embodied, consumed and legalized. She developed Ganjasana out of a need to heal her own body, and to take back the plants medicinal roots; she is proud to share the fruits of her deep insight with others. Rachael lives in the mountains of Colorado with her fiancé, four dogs, 10,000 worms and billions of microbes.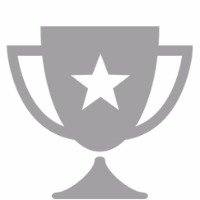 Top-Notch Quality
From the high-quality content to the easy-to-use online membership area, you'll notice the care we've put into every aspect of a Green Flower course.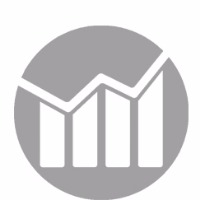 Great Results
We only work with the world's top experts to ensure that you get the very best guidance, which translates into the very best results.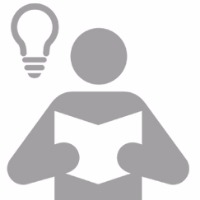 Easy to Learn
We work extra hard to make sure our experts break down everything into easy-to-digest, step-by-step bites that everyone can learn and apply.
Videos
| Title | | Runtime |
| --- | --- | --- |
| Cannabis Yoga Class for Women's Health | | 22:11 |
Reviews

Nobody has reviewed this course.
FAQ
Q: When does the class start?
The moment you join INSIDER! Everything is instantly available to you inside your membership area.
Q: How do I access the content and for how long do I have access?
Log in with your username and password that you created. You can access the content for as long as you are a member.