Watch This Class Free
Register now and watch this entire class for FREE.
How Craft Cannabis Farms Can Thrive in Changing Times
Swami Chaitanya
With the increasing legality, regulation and mainstream acceptance of cannabis, many craft cultivators are trying to figure out how to embrace this new landscape while remaining true to their roots and preserving the authenticity of growing high-quality, small batch cannabis.
With over a decade of experience farming cannabis in Mendocino, CA, Swami Select Founder and Cultivator Swami Chaitanya will help you plant the seeds of success by sharing vital information, wisdom and experience every craft producer should know, including:
How mass-production results in poor quality, and how this is advantageous to the small-batch farmer.
How to build your cannabis brand, even if you're a neophyte cultivator, with great tips on developing your mission and vision,designing your logo, embracing social media, and more.
Smart ways to garner cooperation between farms, local groups, farmers' coops and trade organizations to increase distribution and build networking communities.
How to navigate county and state regulations and zoning, not only in CA, but globally.
This is a must-see class for anyone considering starting or accelerating their own craft cannabis operation and making it thrive in today's business landscape. Know before you grow and sign-up today.
Get Instant Access:
Watch the entire class instantly
Learn tips that every craft producer should know
Become an INSIDER to gain 24/7 access; You can cancel your membership at any time
Instructor
Swami Chaitanya
Founder and Cultivator, Swami Select

Swami Chaitanya grew his first plants on a south facing slope of Telegraph Hill, in the heart of San Francisco, in the late 1970's. It wasn't until many years later, after sampling cannabis products across the globe and becoming a "Swami" in India, that he moved to Mendocino County to hone the fine art of cultivating sun grown cannabis through regenerative agriculture using living soil. Swami has been a Judge in The Emerald Cup since it began in 2003, and is President of the Mendocino Cannabis Industry Association. His life is now devoted to teaching, meditating, farming, and helping others, primarily with the assistance of the great goddess of Ganja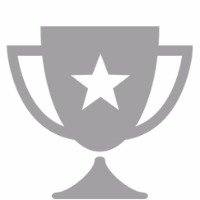 Top-Notch Quality
From the high-quality content to the easy-to-use online membership area, you'll notice the care we've put into every aspect of a Green Flower course.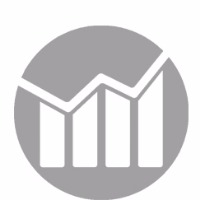 Great Results
We only work with the world's top experts to ensure that you get the very best guidance, which translates into the very best results.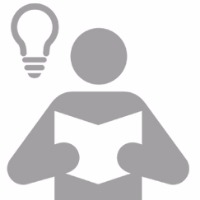 Easy to Learn
We work extra hard to make sure our experts break down everything into easy-to-digest, step-by-step bites that everyone can learn and apply.
Videos
| Title | | Runtime |
| --- | --- | --- |
| How Craft Cannabis Farms Can Thrive In Changing Times | | 51:00 |
Reviews
Anonymous
2 months ago
Super stellar sesión with Swami and Nikki. Love, love it. Thank you.
Sohum Momma
about 1 year ago
Swami and Nikki are a such a class act. They are truly leading by example and they walk their talk. Thank you for a great class.
Corey
about 1 year ago
Such an amazing and inspiring class. I'm going to add "trying swami cannabis" on my list of things to do if I can make it out to cali :)
FAQ
Q: When does the class start?
The moment you join INSIDER! Everything is instantly available to you inside your membership area.
Q: How do I access the content and for how long do I have access?
Log in with your username and password that you created. You can access the content for as long as you are a member.