Live
Cannabis as Preventative Care
100% FREE LIVE-STREAM EVENT
Available anytime for INSIDERS
Thursday January 18th,
5 PM Pacific / 8 PM Eastern
Register now for free access!
Watch live on your computer or smart device.
We your privacy.
You're in!
Thursday January 18th,
5 PM Pacific / 8 PM Eastern
Check your inbox for your access details.
Now, share this with your friends!
Can't Make The LIVE Class?
Become an INSIDER
Become an INSIDER and we'll automatically add it to your library to watch anytime you want, plus you'll get instant and unlimited access to our entire library of credible cannabis classes from the world's top experts.
You can cancel anytime.
With:
Michele Ross, PhD
Neuroscientist. Author. Founder, Executive Director, and President IMPACT Network
Cannabis is well known for its therapeutic use to treat a wide range of conditions. However, research continues to show promise for its use as a prophylactic health modality to lower the risk of, and even prevent a number of disorders – particularly neurodegenerative ones - as well.
As evidenced by previous classes, Cannabis and Neurological/Brain Health is extremely popular amongst the Green Flower tribe, so we've brought back neuroscientist (and fibromyalgia patient) Michele Ross, PhD to delve deeper into the science and secrets behind cannabis as preventative health care.
According to Dr. Ross, over 25% of Americans have a condition linked to clinical endocannabinoid deficiency (CED) and in this presentation, she'll explore:
The Endocannabinoid System
Causes of Clinical Endocannabinoid Deficiency (CED)
Conditions linked to CED
Using Cannabis to Prevent Cancer
Navigating Menopause with Cannabis
Pros and Cons of Different Cannabis Delivery Modalities
Creating a Personal Health Regimen for Optimal Cannabis Efficacy
Using the recently recognized CED as a base, Dr. Ross explains how deficiencies in endocannabinoids and neurotransmitters like acetylcholine and serotonin preclude neurodegenerative disorders including Alzheimer's and how cannabis can restore balance and prevent disintegration.
She also covers other conditions linked to CED like migraine, fibromyalgia and endometriosis, why improved testing methodologies focused on endocannabinoids are needed to properly diagnose and treat them, and how cannabis could provide the perfect solution.
Dr. Ross concludes by presenting a comprehensive path to optimal health encompassing raw cannabinoids and CBD as a daily supplement, and how to produce the ideal conditions for cannabis to work in your body.
Ask Your Questions Live!
There will be a real-time Q&A with the experts so don't miss the live event!
This event is FREE to watch live.
FAQ:
How do I watch the event?

Once you register, you will be able to login to your private members area and live-stream the entire event for FREE in real time.

Is this really free?

YES! You can watch the event in real time for free, right from the comfort of your home.

Will there be a replay?

No, but you can get UNLIMITED access to this, and EVERY class in our library plus an exclusive member community when you join INSIDER today.

Can I invite my friends?

Absolutely! Click here to email them and invite them to join you.
Register Now
to Watch Free!
Thursday January 18th,
5 PM Pacific / 8 PM Eastern
Get free access!
We your privacy.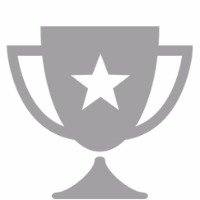 Top-Notch Quality
From the high-quality content to the easy-to-use online membership area, you'll notice the care we've put into every aspect of a Green Flower course.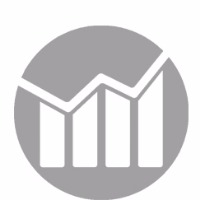 Great Results
We only work with the world's top experts to ensure that you get the very best guidance, which translates into the very best results.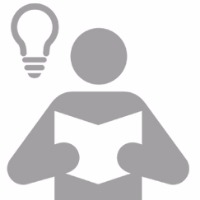 Easy to Learn
We work extra hard to make sure our experts break down everything into easy-to-digest, step-by-step bites that everyone can learn and apply.